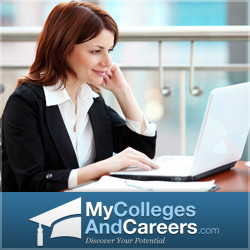 84 percent of college graduates say that education is worth the investment.
Provo, UT (PRWEB) March 09, 2012
In a study done by the Pew Research Center for the People and the Press, data showing that 60 percent of Americans generally feel that colleges have a positive impact on society and especially on the economy. Also, a very high percentage of college graduates, a whopping 84 percent, say that education is worth the investment. My Colleges and Careers understands the importance of education and is committed to helping individuals get as much of it as possible. Doing so will not only benefit an individual, but the economy and well-being of the entire nation.
Another part of the study showed that more than 90 percent of parents expect their children to go to college. This can be a difficult thing to pull off for many families, but more and more people are willing to invest the time and money necessary for both themselves and their children. My Colleges and Careers specifically offers guidance to anyone who wishes to get a degree through an online degree program. The benefits of doing so are reduced costs, flexible schedules, and an equivalent degree with any traditional, campus-based college.
The hunt for an accredited online school can be difficult. Fortunately, My Colleges and Careers provides online tools, such as the degree-finding tool, that will guide students in the right direction. Once a prospective student has found a school using these website tools, they will be able to contact the school directly. Additional website tools may also prove to be useful, such as pages that explain how online courses function or how to break into a certain career field. Anything from a basic online certification in a technical field, such as a pharmacy technician certification, to an online Ph.D. can be accommodated by online schools. It's interesting to note that the majority of those who have a college degree consider it to be a good investment. Those who do not have a degree are more skeptical. Fortunately, My Colleges and Careers can provide the best, up-to-date information to help individuals find the true value of a college degree.
About My Colleges and Careers
My Colleges and Careers is dedicated to helping students and prospective students earn their college degrees through online degree programs. Considering that most students have other responsibilities and commitments, My Colleges and Careers can become a great resource for those seeking a way to fit school into an already busy schedule. Through online programs, students can complete their schooling at their own pace. The tools and services offered on the My Colleges and Careers website have already assisted many students in completing their education and starting a successful career.