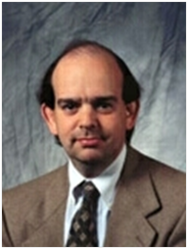 "This was simple and convenient."
Colonoscopy patient Debbie Lundgren, 60, of Brookfield, Ill.
Hinsdale, IL (PRWEB) July 02, 2012
Have you delayed a colonoscopy because you dread its preparation, the drinking of a gallon of awful tasting liquid and the resulting bloating, nausea and cramping?
Dr. David Gerard, a gastroenterologist who treats patients at Adventist Hinsdale and Adventist La Grange Memorial Hospitals, has good news for you.
Patients who prepped with a combination of Gatorade and 306 grams of MiraLAX (polyethylene glycol or PEG), a tasteless over-the-counter constipation treatment, had less bloating and cramping, but an equally clean colon, compared to individuals prepped using a traditional gallon solution such as NuLYTELY. A combination of Gatorade and MiraLAX is now the preparation Gerard recommends to his patients.
"Concern about bowel preparation is the most common reason people do not have a colonoscopy," Gerard said, "and low compliance with bowel preparations can result in suboptimal colon visualization."
Good colon visualization, however, is especially important when one has a family history of colon cancer. Such is the case with Debbie Lundgren, a 60-year-old Brookfield resident. She undergoes a colonoscopy about every five years and has endured just about every form of preparation available, ranging from pills to liquids.
"I never had other options," Lundgren said, "and I'd always be gagging after the first half gallon."
Although Lundgren agreed to try the Gatorade and MiraLAX option with her last colonoscopy, she did admit to holding her breath at the first gulp. She became pleasantly surprised when all she tasted was grape flavoring of the Gatorade.
"This was simple and convenient," Lundgren said. "I had no trouble drinking it and there was no sudden rush to get to the bathroom. I also didn't have to take any split dosages. When I got to the end of the day, it was done."
Two previous studies had found other formulations of Gatorade and MiraLAX where the dosage was split, half the previous evening and the other half the morning of the procedure, were not as effective as the gallon preparation. Gerard's study was the first to study eliminate the split-dosing schedule when prepping with Gatorade and MiraLAX and the first study to show Gatorade and MiraLAX is as effective as a gallon preparation.
"Torture" was how Mary Jacobson, a 67-year-old Crestwood resident, described the bowel preparation for three of her colonoscopies. She not only stomached the orange Gatorade and MiraLAX solution with her fourth colonoscopy, she didn't struggle to swallow the last couple of glasses, as she had with past prep drinks.
Nor did the Gatorade solution negatively affect her blood sugar, as Jacobson, a diabetic, had originally feared.
"I did my Accu-Cheks and they were normal," she said, "and all my pictures of my colon the next day were clear."
Gerard studied 600 patients, many of whom underwent their colonoscopies at Adventist Hinsdale Hospital. The research was groundbreaking in several other ways. It was the first study to show that adding Bisacodyl, a laxative commonly used in bowel preparations, to the Gatorade and MiraLAX does not help cleanse the colon and the Bisacodyl resulted in more side effects.
In addition, Gerard was the first to report post-preparation serum chemistries to demonstrate the safety of the Gatorade and MiraLAX preparation. Gerard also compared his findings to NuLYTELY, a commonly used gallon preparation solution. Two previous studies had compared Gatorade and MiraLAX to GoLYTELY, another commonly used gallon preparation which patients tolerate less well than NuLYTELY.
Finally, the Gatorade and MiraLAX preparation is extremely cost-effective. Generic versions of MiraLAX are sold both over-the-counter and by prescription that cost far less than other prescription low volume bowel preparations.
Gerard's article, "Randomized Trial of Gatorade/Polyethylene Glycol with or without Bisacodyl and NuLYTELY for Colonoscopy Preparation," was published in "Clinical and Translational Gastroenterology." It can be read in its entirety at http://www.nature.com/ctg/journal/v3/n6/pdf/ctg201211a.pdf.
Adventist Midwest Health, part of Adventist Health System, includes Adventist Bolingbrook Hospital, Adventist GlenOaks Hospital, Adventist Hinsdale Hospital and Adventist La Grange Memorial Hospital. To find a physician, visit http://www.keepingyouwell.com.
Physicians on the medical staff of Adventist Midwest Health Hospitals are independent contractors, and are not agents of the hospitals.
Media contact: Lisa Parro, senior public relations specialist, Adventist Midwest Health, Lisa(dot)parro(at)ahss(dot)org; 630-856-2354
# # #