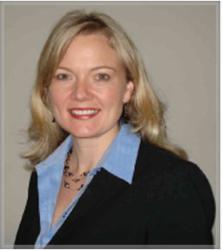 Clients can take pictures of tax documents with his or her smartphone, and instantly upload it to the client portal
Colorado Springs, CO (PRWEB) November 05, 2012
As the October tax filing deadline has passed, the Watson CPA Group recently reached a milestone by doubling their previous number of tax returns, and prepares for a successful 2013. Fixed fee structures, transparent advertising, internet technology and a sales approach to client support has separated this group of tax preparers from the traditional.
One of the founding principles was to provide a fixed price for each tax client. The inventive Colorado Springs tax professionals do not have to be bashful or shy when presenting an invoice to the client. Tina Watson, CPA, founder of the Watson CPA Group, says, "Transparency in our fee structure allows us to focus completely on tax preparation and exceeding client expectations. Spending time answering billing questions and having anxiety with typical pay-per-form pricing are things we want to avoid."
Fixed fee structures also allows for advertising both on the internet and in print. Most tax preparation companies cannot efficiently advertise or detail their fee structures because of the complexity or depth of the information. Also, several traditional tax professionals might not want to make their fees known. The Watson CPA Group has three fixed prices, and fits the client into the appropriate tier.
Providing worldwide tax consultation and preparation, this group also utilizes technologies to interact with the client. Interestingly only about 10% of the clients physically meet with the Watson CPA Group for their tax needs. Even more interesting is that only about 20% of the clients reside in Colorado. Besides the usual fax and mail methods, secure client portals allow the electronic exchange of tax documents essentially eliminating any distance.
Clients can upload tax documents at their leisure, and retrieve their entire tax history whenever needed. Jason Watson, partner and Enrolled Agent, says "We get a chuckle each time we see a client download their last three years of tax returns from the portal. We make a mental note to send a gift congratulating them on their new home."
The Watson CPA Group has invested into tax software which prepares an accurate tax return of course, but more importantly it does the little things creating efficiency. Clients can take pictures of tax documents with his or her smartphone, and instantly upload it to the client portal. The tax software also keeps the client informed of missing tax documents, questions which need clarification, and when tax returns are ready for review. And when the IRS accepts the tax return, the client is emailed with the document control number and support information.
Fixed prices and technology are important but proper client support is the highest priority. Therefore the Watson CPA Group takes an innovative approach with their clients. Aside from prompt return phone calls and emails, having a client understand how taxes work and how that translates into a tax return is imperative for these Colorado Springs tax professionals. An extensive list of KnowledgeBase tax posts, Frequently Asked Questions and Tax Articles allow clients to learn about taxes and receive tax advice as needed.
The Watson CPA Group is a progressive tax consultation and preparation firm embracing internet technology to provide worldwide tax service from offices in Colorado Springs, Colorado USA. A secure online Client Portal allows remote taxpayers to exchange financial information, tax documents and tax returns saving valuable time and resources.
Since 1997, The Watson CPA Group prepares individual and corporate tax returns for a flat fee, and specializes in LLCs, small business and corporate taxes, pilot and flight attendant tax deductions, rental property tax issues and expat tax clients.
For more information visit http://www.watsoncpagroup.com.