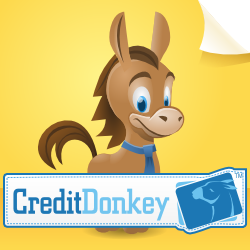 Los Angeles, CA (PRWEB) July 30, 2012
While most Americans would pay their car loan or credit card bill first, a surprising few would pay their cable bill first according to CreditDonkey.com survey findings.
The full results of the survey is available on CreditDonkey.com at: http://www.creditdonkey.com/debt-survey.html
The following are highlights from the survey findings:

Nearly a third of respondents have gone without medicine because of a lack of funds. Some 27% have gone without food.
Only about 4 in 10 consumers have always paid their credit card balance in full.
A third of respondents would save extra money toward an emergency fund. Another 43% would pay down debt.
Nearly half, some 46%, of respondents did not know a creditor could garnish their bank account or wages.
"It's easy to get lost in the weeds when we talk about credit card debt," says Charles Tran, founder of CreditDonkey.com, a credit card comparison and financial education website. "But behind the statistics are real Americans with real difficulties."
Read more: http://www.creditdonkey.com/debt-survey.html
The survey was conducted by CreditDonkey.com research team between July 7 and July 8, 2012. The survey was conducted online using multiple-choice questions. The results are based on a sample of 504 consumers in the U.S., aged 18 and older. In addition to sampling error, question wording and the order of questions may contribute to error or bias in the findings. Samples are not weighted. This is part one of a multi-part series.
CreditDonkey.com helps make credit "donkey-proof" (easy to understand). Consumers can visit CreditDonkey.com to search and compare credit card deals.
Images available, please contact charles(at)creditdonkey.com