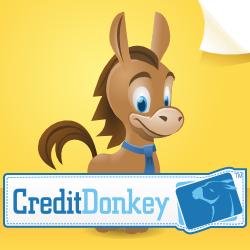 Los Angeles, CA (PRWEB) July 24, 2012
As unemployment starts to decrease and residential construction increases, people throughout the US are breathing a collective sigh of relief. But for many, the road to economic recovery is still an intangible destination, blocked by a mountain of debt that has accumulated over the last several years. Many consumers are faced with this mountain of bills and are uncertain if they will ever get back on financially solid ground. CreditDonkey.com recently published a new infographic that was designed with these Americans in mind.
Infographic: http://www.creditdonkey.com/out-of-debt.html
Titled "Dig Yourself Out of Debt", the infographic outlines three general debt scenarios that people typically face and then provides tips to follow for each situation.
"We've found that many consumers are still trying to pick up the pieces after experiencing reduced or complete loss of income during the recession," said Charles Tran, founder of CreditDonkey.com, a credit card comparison and financial education website. "It can be difficult to find reliable and easy-to-understand information regarding debt recovery, so we decided to design a map of sorts to help these Americans create their own plan."
Tips provided by the colorful infographic include building a better budget, prioritizing bills and what to do when you just can't do it all yourself.
"This infographic goes beyond the typical balance transfer solution," said Tran. "While balance transfer deals can help people save quite a bit of money in the long run, it's important for consumers to find the root of their financial problems. By developing a balanced budget that they can stick to, they'll not only get themselves out of debt – they'll also set themselves up for a debt-free future."
Visit CreditDonkey.com to view the full story on how to get out of debt.
CreditDonkey.com publishes credit card reviews, deals and tips to help Americans make informed credit decisions. Budget-conscious consumers can visit CreditDonkey.com to find the best credit card that meets their financial needs.