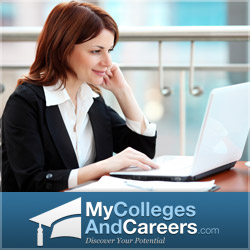 The creation of more jobs is giving many Americans renewed hope for improvement to their economic situation.
Provo, UT (PRWEB) January 11, 2012
On January 6, 2012, the U.S. Department of Labor released their December report on unemployment, showing that rates are down to 8.5 percent, a drop of 0.6 percent since August. The creation of more jobs, and subsequent lowering of the national unemployment rate, is giving many Americans renewed hope for improvement to their economic situation. The My Colleges and Careers Website is equipped with tools and services that can help education- and job-seekers earn an online college degree and begin working in a new career.
Also included in the Bureau of Labor Statistics report was data on job growth for specific industries. For example, the unemployment rate for adult men showed the greatest improvement in the last month. Additionally, of the 200,000 jobs created last month, 23,000 of those were in the health care industry. Tools on the My Colleges and Careers website are specifically designed to help individuals find online degrees in areas specific to their interests. A part of this is directing them towards careers that can offer the salary and benefits they require in order to maintain their preferred style of living. These tools can help guide users to online colleges that have online nursing programs, for example, or any other health-care related degree.
Another factor that was pointed out by CNN, in a related article on the issue of the current unemployment rate, was that the current rate hasn't been this low since February 2009. Now that the economy looks to be on the mend, those in the workforce are looking to qualify for better careers. Additional tools on mycollegesandcareers.com can be of assistance in working toward this goal. The degree-search tool can narrow down career interests to specific fields. Infographics, news updates about government policies on education, lists of top careers and and salaries, pages dedicated to explaining the ins and outs of various careers, and an education blog all play a role in helping My Colleges and Careers serve the needs of individuals. By utilizing these tools, those seeking to better their career will be able to make informed decisions and prepare to earn a college degree that will be most useful to them in starting a career. Completing a degree through an online school is highly desirable for those who are already in a career but wish to expand their options. As the economy improves, the likelihood of being able to change careers, start a career, or just improve upon your current one is greatly enhanced by having an education.
About My Colleges and Careers
My Colleges and Careers is dedicated to helping students and prospective students earn their college degrees through online degree programs. Considering that most students have other responsibilities and commitments, My Colleges and Careers can become a great resource for those seeking a way to fit school into an already busy schedule. Through online programs, students can complete their schooling at their own pace. The tools and services offered on the My Colleges and Careers website have already assisted many students in completing their education and starting a successful career.
###