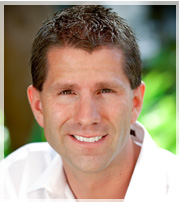 The burden of proof shifts to the IRS if the taxpayer has complied with the substantiation and recordkeeping requirements.
Colorado Springs, Colorado (PRWEB) October 15, 2012
In a proceeding brought to the Tax Court under Docket 17630-10S filed October 10, 2012, the Court denied the rental losses for lack of substantiation, and upheld the accuracy-related penalty associated with denied expenses.. The taxpayer's father rented a property to his daughter so that she could sublet it as an investment. The father found a renter for one month but the property was vacant for the rest of the year.
During an audit, the IRS denied all her rental losses except the one month's rental income for lack of substantiation. In other words, the taxpayer did not have receipts or other documentary evidence showing the date, amount and the business nature of the expense. Nor could she demonstrate that she actually paid the expenses. The taxpayer brought her case to the Tax Court, and lost.
As with any Tax Court case, the IRS's determinations are presumed correct and the taxpayer bears the burden of proving otherwise. However, under IRC 7491(a)(1) the burden of proof does shift to the IRS if the taxpayer has complied with the substantiation and recordkeeping requirements.
Another reiterated fundamental is deductions are a matter of legislative grace and the taxpayer must prove the entitlement to any deduction claimed. Further, the Court is not under any obligation to accept the unverified and undocumented self-serving testimony of a taxpayer. And, a taxpayer's failure to introduce documentary evidence that is within his or her possession can only be presumed to be unfavorable. In this particular case, the taxpayer claimed to maintain a spreadsheet account of her payment- since she did not produce the spreadsheet the Court was obligated to presume it would not support her claims.
The Court also stated that transactions between family members are typically given close scrutiny. In the Court and IRS's experiences, related taxpayers often attempt to game the tax system when performing tax related transactions. Given the lack of proof by the taxpayer and the additional attention given to related-taxpayer transactions, the Court easily denied the rental expenses.
The Watson CPA Group is a progressive tax consultation and preparation firm embracing internet technology to provide worldwide tax service from offices in Colorado Springs, Colorado USA. A secure online Client Portal allows remote taxpayers to exchange financial information, tax documents and tax returns saving valuable time and resources.
Since 1997, The Watson CPA Group prepares individual and corporate tax returns for a flat fee, and specializes in LLCs, small business taxes, pilot and flight attendant tax deductions, rental property owners and expat tax clients.
For more information visit http://www.watsoncpagroup.com.