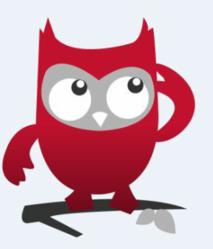 We are excited to hold our first Author Summit and are thrilled with the terrific speakers we've got lined up
Valley Forge, PA (PRWEB) October 16, 2012
"We are excited to hold our first Author Summit and are thrilled with the terrific speakers we've got lined up," explained Judy Weintraub, President of SkillBites. "Attendees will gain vital information on the entire self-publishing process, including how to generate income from authoring a book, and how self-publishing an eBook can help them grow their business."
Held virtually, the web-based SkillBites Author Summit will give attendees access to more than 10 world-class speakers, including: Michael Tasner, Jay Levinson, Michael Reddy, Steven Roddy, Bryan Heathman, Amy Larrimore, Judy Cullins, Teresa de Grosbois, John Kremer, David Hancock and Ellen Violette.
"Writing a book is an incredible marketing tool for building a business and generating income," advised Michael Tasner, CEO of Taz Solutions and bestselling author of Marketing in the Moment. "The SkillBites Author Summit provides an excellent opportunity to learn the ins and outs of writing a book and exploiting its potential."
These high-profile speakers will each speak on a specific segment that supports the main theme of the summit: how to grow a business and generate income by self-publishing an eBook. Attendees can expect to learn the self-publishing process from start-to-finish, including how to write an eBook, how to market and promote an eBook and how to use an eBook to promote their business.
Currently, the topics for the SkillBites Author Summit include how to:

Write your book to attract your ideal client
Complete your book quickly
Choose the ideal title for your book
Publish your book online
Promote your book pre-launch and post-launch
Become a best-selling author
Become a NYT Bestseller
Expand your online visibility and reach through social media and blogging
Grow your business using your book
Choose the right technology for your business needs
This is a great opportunity for individuals who have either previously authored a book and want to find additional publishing outlets, or are in the early stages of the process looking for some guidance.
To register for this free opportunity, please visit: http://www.skillbites.net/summit/
***
SkillBites is looking for authors as it expands its library. If you have expertise on any topic that has a mass or niche interest and want to grow your business, share your expertise or earn passive income, SkillBites invites you to consider joining the SkillBites author community. For further information, visit our website at http://skillbites.net/submit-your-content/