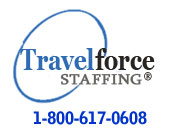 Boca Raton, FL (PRWEB) November 06, 2012
When Alabama House Bill 163 became effective July 2012, they became the 49th state to enact legislation allowing patients some form of direct access to physical therapy treatment. Alabama residents can now decide if they need to visit their physician as a first response or choose their physical therapist under certain conditions. Seventeen states already allow unlimited direct access to physical therapy while the remaining 32 states allow for self-referral conditionally. Indiana remains the lone holdout.
The American Physical Therapy Association (APTA) can keep you up-to-date on the rules in your state.
Direct access, aka self-referral, refers to the ability of patients to be evaluated and treated by a physical therapist without being referred by another healthcare professional. Each state sets out the provisions for how physical therapy services are delivered through its State Practice Act.
Some Opposition to Direct Access to Physical Therapy
Some medical communities including physician groups have been fighting against direct access to physical therapists due to concerns about patient health. They argue that physical therapists are unable to prescribe pain medication or order some types of diagnostic testing which may put patients at risk. The physical therapy community counters this argument by citing that physical therapists are trained to spot "red flags" during examinations and to refer them to the appropriate medical professional. Physical therapists have been required to be accredited at the doctoral level since January 2002 and are trained extensively in the examination, evaluation, and diagnoses of patients.
Self-referral opponents have also argued that allowing patients to access physical therapists directly would increase healthcare costs. A study by Jean Mitchell, PhD and Gregory de Lissovoy, PhD, however, tells a different story. Their examination of Blue Cross-Blue Shield claims revealed that, "Direct Access episodes were shorter, encompassed fewer numbers of services, and were less costly than those classified as physician referral episodes."
Study Highlights:
•The average claim cost for a physician to refer a patient to a physical therapist was $2,236. That same patient would have an average claim cost of $1,004 by utilizing direct access. Less than half the cost.
•A patient, on average, spends 65% more time in the healthcare system when obtaining a physician referral rather than direct access.
•Office visits can be reduced by 60% through direct access to physical therapists.
Direct access to physical therapists can be beneficial to patients with musculoskeletal and movement disorders and those seeking alternative treatments to prescription medications and surgery.
About Travel Force Staffing:
With over 20 years of hospital staffing and travel therapy job recruiting experience, Travel Force Staffing conducts business with healthcare facilities including Outpatient Centers, Rehab Centers, and more than 75 percent of top-rated hospitals across the U.S. and is a leader in medical staffing solutions nationwide. Their experienced team of dedicated professionals place physical therapists, occupational therapists, speech therapists, and other allied health professionals in top-rated hospitals and healthcare facilities across the U.S. Travel Forces staffs travel physical therapy jobs and permanent therapy jobs in all 50 states, with special focus on locations with current high deficit of skilled professionals, such as California, Texas, and Washington.