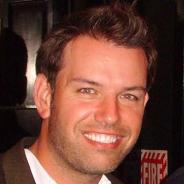 Domain names are an integral part of any online business, says Matt Gerchow, founder of NicheTrafficBuilder.com.
Sarasota, FL (PRWEB) July 05, 2012
Choosing a domain name is one of the key factors in setting up any website. Whether individuals are seeking to market themselves or set up a website for their business, having the proper domain name is everything when it comes to making a site more visible online and more convenient to navigate to. The ability to have a site domain name match the keywords that prospective visitors are searching on Google is one of the most ideal ways to get ahead when dealing with SEO on the internet. It is an element that can affect site ranking within Google very easily.
A new keyword tool provided by NicheTrafficBuilder.com allows for individuals to look up any domain internet name and determine whether or not it is available for use. It is easily an asset to anyone who is about to invest in a new domain name or website. The research of keywords provides individuals with the insight of which words are going to provide the most traffic to the website. As a result, numerous keywords can be searched in order to find the option that will present site owners with the least amount of competition, ensuring that they gain maximum traffic to their site. This research is essential and fairly crucial in order to maintain a successful site online.
Those who are already familiar with NicheTrafficBuilder know that the company is dedicated to providing the most up to date information regarding SEO and marketing tactics. In example, the new keyword tool is versatile and can be used in many different ways in order to gain different outcomes. Individuals using the tool will discover that they will be able to learn more about domain research, ordering unique content, link tracking, and traffic statistics. These are key elements that must be used in order to improve ranking within Google and increase the chances of having unique and frequent site traffic on a daily basis. In addition to these tools, the site is also providing a video presentation that individuals can view to learn more about how the entire system works. The easy to follow tutorial provides an explanation of what types of results that site owners can expect from making simple changes, as well as everything that they will need to know to set up and work with the tool as necessary. To learn more about domain names and how to get ahead in SEO with any website, visit http://www.domaininternetname.net for more information.