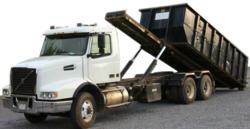 Cleveland, OH (PRWEB) December 12, 2012
Budget Dumpster has been operating within the Cleveland market area for the last four years, but within a tightly structured geographic radius of just a few counties. Their initial entrance into the Cleveland dumpster rental market included the counties of Cuyahoga, Lorain, Lake, Summit, and Medina.
In servicing these counties, the company gained experience in implementing their business model. This early experience allowed the company to establish their brand and cultivate a strong foundation in the Cleveland market. The company's presence in Cleveland has now grown to the point where it can begin expanding into new markets throughout Northeast Ohio.
These new markets include the counties of Mahoning, Portage, Trumball, Ashtabula, Columbiana, Wayne, and Stark. Operating in these counties allows the company to offer their service to customers from western Cleveland all the way to Pittsburgh, without any breaks in coverage. As the company grows, this county-focused strategy will be implemented in cities where Budget Dumpster already operates. It will also be adapted to tap into new markets in states that are currently outside the company's scope. This will create a broad network for their waste disposal service, as well as eliminate gaps in coverage between service areas.
Their service offers what are frequently called roll off dumpsters. These are temporary waste containers that can be placed in residential driveways or commercial areas such as malls, warehouses, or construction sites. These containers are transported by specialized trucks that feature hydraulic arms or a mechanical winch that allow the containers to "roll off" the truck's flat bed.
An integral component of the company's current expansion is its relationship with local trash haulers. Budget Dumpster partners with waste management companies that operate within key cities that are important to the company's long-term growth. These strategic partnerships clear the way for the company to establish a presence in new cities, allowing it to grow its customer base.
Another key component of the company's business model is the extensive system of transfer stations throughout Northeast Ohio. These facilities, both privately and publicly owned, provide a means for trash haulers to dispose of their waste without having to make long distance hauls to the nearest landfill. Essentially halfway points, these transfer stations provide for the sorting of disposed material for ultimate transport to their appropriate destinations.
These facilities, and others like them, allow the company to maintain efficiency when disposing of their customer's waste. Their waste containers can be emptied at local transfer stations where it is sorted and compacted for final disposal at a landfill or recycling facility. This saves time and fuel by allowing the garbage to be transferred to trucks that are designed for long-distance hauling.
The landfills used by Budget Dumpster are regulated by both state and federal law as enforced by the Environmental Protection Agency. Every landfill site is built with several impermeable layers of material that lines the entire perimeter of the site, both underground and on the surface. Each layer of deposited waste is covered daily by soil or a plastic lining. This prevents the waste from spreading contaminants and odors, while also providing stability for subsequent layers of waste.
Budget Dumpster continues to solidify its commanding lead of the Cleveland dumpster rental market, while also pursuing new opportunities in waste management. Its ongoing mission is to expand into new markets where alternative waste disposal services are not readily available.
About Budget Dumpster
Since 2005, Budget Dumpster has been providing affordable waste removal services to cities across the U.S. The ever-increasing volume of waste produced within the country has created a demand for alternative methods of trash removal. Budget Dumpster has set long-term strategic goals for meeting this rising demand by focusing on national expansion of its services, as well as developing new waste disposal solutions.