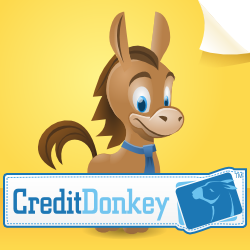 recent explosion in sales of digital ebooks
Los Angeles, CA (PRWEB) April 17, 2012
An infographic released today by CreditDonkey.com, a credit card comparison and financial education Web site, examines the recent explosion in sales of digital ebooks that is rearranging the world of publishing faster than many people anticipated. The roles of consumers, sellers, readers, writers and industry gatekeepers likely will be totally reshaped in the next few years in much the same way the arrival of digital music upended the recording industry.
Infographic: http://www.creditdonkey.com/ebooks.html
"We now have a growing virtual economy of non-tangible digital goods on one hand and non-tangible digital payment systems on the other," remarked Charles Tran, founder of CreditDonkey.com.
Key Infographic Highlights Include:

1 in 4 Americans now own an eReader or tablet (Pew)
Sales of ebooks increased 117 % in 2011 (AAP)
Publishers are seeing decreased overall revenue, yet profits are up because digital books cost less to produce
Authors can now market their work directly to the 70 million avid readers in the United States (Verso)
$1.78 was the average price of self-published books in Amazon's top 100 for the month of January 2012, compared to the $8.75 average price for publisher sold books on the same bestseller list
View the full infographic on the eBooks Explosion at CreditDonkey.com.
Avid readers can visit CreditDonkey.com to compare the best credit card deals to earn rewards on their next digital purchase. CreditDonkey.com publishes reviews, deals and tips to help consumers make informed decisions about credit. They can search, compare and apply online, finding the best credit cards for their individual needs.