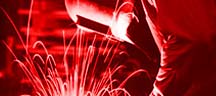 The continuing challenge is to educate customers.
Marlton, NJ (PRWEB) May 01, 2012
The National Association of Manufacturers forecasts continued growth in sales, investment and employment in 2012, according to a report in Industry Week. Despite optimism, plant managers remain cautious about expenditures and are looking to their supply chain for low-cost solutions that reduce costly maintenance of capital equipment.
Suppliers like Replacement Parts Company (REPCO) offer cost-saving solutions for electrical replacement parts that add up to thousands of dollars over the lifetime of equipment. The Marlton, NJ, company is rolling out a wave of lower-cost replacement part alternatives to manufacturers for keeping plant equipment and momentum going in 2012. Electrical replacement contacts, replacement contact kits, carbon brushes and control coils that REPCO sells are motor and control "lynchpins" which keep expensive capital equipment operating.
While these parts are small, it's easy to see that their failure can bring an entire production line to a standstill. Here are a few applications for electrical replacement parts: Electrical Contacts open and close to engage or interrupt an electrical circuit; Carbon Brushes are used in industrial motors and generators to conduct current between the rotor and stator; Control Coils help energize the operation of starters. REPCO maintains sufficient inventory to respond to customers facing costly operational "downtime" when they don't have ample supply of these electrical replacement parts in their storerooms.
"The continuing challenge is to educate customers about the reliability and value of quality electrical replacement part alternatives," according to REPCO president Chuck Gillin. In addition to offering electrical contacts, carbon brushes and control coils, the company also offers a process called "re-tipping" of electrical contacts. REPCO supplies replacement contacts for motor starters manufactured by well-known original equipment manufacturers like Allen-Bradley, Siemens and General Electric.
"We have found REPCO products to be superior in long term usage as well as quality. Our downtime and costs have been reduced by not having to order and change parts as often," says Abe Arias, an electrical expediter with USX Corporation in Gary, IN.
As the economy struggles to rebound, plant operators like Arias can save thousands of dollars, which adds to the optimism we're starting to see this year.
Additional information about REPCO is available at http://www.repcoinc.com