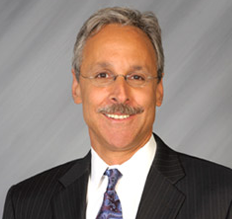 People are talking about long-term care and how to pay for it much more now because of the Presidential Campaign.
Oxford, MA (PRWEB) October 10, 2012
The Presidential Campaign has caused Americans to question if Medicare and Medicaid will be there in the future as it is today. The debate around how people will pay for long-term care has now come fully into the national spotlight.
"People are talking about long-term care and how to pay for it much more now," noted Doug Ross, President of EM-Power Services. "They are beginning to understand that the landscape is changing dramatically. For example, over 26 states are seeking or have federal waivers in place". Also, the Romney plan would seek to use vouchers and block grants to pay for services.
The national debate has also caused employers to start thinking about adding long-term care policies to their benefit programs, notes Ross. His office has seen an increase in calls from benefits advisors. Companies are surprised to find that long-term care benefit programs can be offered at little or no cost to the company. In addition, there are a number of federal and states tax incentives available.
"The benefits of having a long-term care program go beyond being an employer of choice", said Ross. "There are tangible benefits. Extended family members can participate so when loved ones need care employees have resources allowing them to focus on work when they're at the office."
The "average" caregiver is a 49-year-old woman who works outside the home and spends nearly 20 hours per week providing unpaid care for nearly five years. They may provide care after work, but many end up cutting back on work or leaving their job altogether. This makes providing long-term care particularly impactful on women.
Ross notes that people who have long-term care policies also have more choices about their own care in the future. Policies can be used for home care, which most seniors desire, assisted living and other types care. Medicaid often requires an institutional setting, and many skilled care facilities have limited program beds.
Doug Ross is president of EM-Power Services, specializes in employer sponsored long-term care insurance benefit programs. EM-Power offers propriety messaging and enrollment process implemented with little to no employer cost. Join EM-Power's next monthly demonstration by clicking here, or contact Doug Ross at 855-759-9848.