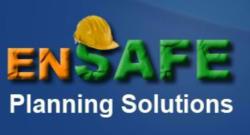 Our plans are simple, straightforward, and easy-to-use for the average builder or tradesman.
Sydney (PRWEB) April 04, 2012
Ensafe Planning Solutions recently announced the availability of its latest, cost-effective, Occupational Health and Safety (OHS) compliant plans that currently provide hundreds of builders, contractors, and tradesmen the capability to complete construction projects within budget and without being shut down for safety protocol violations.
WorkSafe ACT recently shut down two work sites by a Canberra construction company for allegedly failing to secure the safety of its employees. While the company has been able to provide cheaper project costs, it has reportedly done so at the expense of its workers. Authorities pointed out that the culprit is the construction company's system of work rather than the presence of specific hazards.
One of the more significant considerations for construction budgets is the creation and implementation of a site safety plan to avoid hazards and to possess practical emergency procedures in the event of disastrous on-site incidents. A majority of construction companies have to rely on expensive OHS consultants to draft their safety plans to avoid being burdened with the complex undertaking.
Ensafe founder Mr. Martin Gerardo, remarks, "In the last 15 years, working in the Australian building industry, we have audited hundreds of safety plans, and written quality safety and environmental plans for individuals and big companies. What we discovered was that most safety plans were wrong for construction, never used or implemented, or not even OHS compliant! Some builders didn't even have a safety plan because they couldn't afford one!"
Ensafe's construction safety plan is the simplest in the construction industry, which paves the way for a seamless compliance. It can save every builder and contractor thousands of dollars and preclude them from having to read voluminous legislation documents. According to the management plans and systems provider, "Our plans are simple, straightforward, and easy-to-use for the average builder or tradesman. This is a working document that will help you to run your OHS program and keep the proper records to show any WorkCover inspector who makes a surprise visit to your construction site."
Ensafe Planning Solutions was founded in 2008 with a team of dedicated experts sharing their collective experience in the industry. "Our safety plans have been written by professional engineers who have project management experience on construction projects. Our engineers also have expertise in implementing quality, OHS, and environmental management systems for construction projects."
Providing a practical and sensible alternative to costly OHS consultants, Ensafe allows Australian builders, contractors, and tradesmen to have an effective tool to keep workers and visitors on-site safe from risks and hazards. Their safety management plan template is also an assurance that any construction company can competently manage and maintain a working system that not only facilitates safety but efficiency, too.
A closed work site can result in a number of situations, not the least of which is the loss of income for hundreds of workers. Ensafe's cost-effective and OHS-compliant safety plans can prevent such unfortunate incidents.