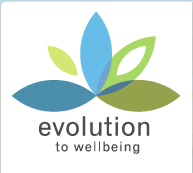 Whilst we fundamentally believe that waking up and training with the sunrise is the best way to exercise, we are also aware that there is a demand from people wanting to train later in the mornings.
Sydney, AU (PRWEB) November 26, 2012
Evolution to Wellbeing, an outdoor fitness group offering early morning exercise sessions in various locations across Australia, is now offering 7:15 and mid-morning training timeslots in addition to their original 6:00 am workout sessions. Mid-morning sessions start at 8:45, 9:00 or 9:15 am, depending on the location. According to Tom Powell, Lead Trainer, Maroubra - "Whilst we fundamentally believe that waking up and training with the sunrise is the best way to exercise, we are also aware that with the increase in flexible working hours, shift work and work from home initiatives, there is a demand from people wanting to train later in the mornings."
The benefits of outdoor group fitness training speak for themselves. In a recent survey conducted on readers of the health and fitness website BodyAndSoul.com.au, three quarters were found to regularly exercise outdoors each week. Researchers at the Peninsula College of Medicine and Dentistry also found that people who work out outside had stronger feelings of revitalisation and they experienced a bigger energy boost after working out compared to gym goers. In addition, outdoor exercisers were found to have much lower levels of anger, confusion, tension and depression.
David Mitchell, lead fitness coach from the Australian Institute of Fitness WA, also cited significant benefits of working out in the open air, specifically from running. "It's generally more challenging and you expend more calories as you will have to run up and down hills and deal with wind resistance. You get to enjoy the scenery, get fresh air, notice changing seasons, weather, and enjoy nature. You can take new routes and see something new every day," he explains. "Also, you get the opportunity to run with groups and socialise."
Early morning is considered to be one of the most optimal times to work out. However, it can be difficult to establish an exercise routine at this time — conflicting work schedules and the lack of variety when exercising alone can effectively hinder even the most conscientious fitness buff from working out early on a regular basis. For people who are seeking a sustainable path towards fitness, Evolution to Wellbeing offers a variety of activities at each training session.
According to the Tom, "Variety is key to effective training and a balanced body. That is why our timetable is so varied and our session content changes all the time. Our trainers choreograph regularly and are constantly improving existing session content and creating new class structures."
"Most importantly your individual needs, likes and dislikes are taken into account at every session. That's what makes the evolution concept truly unique," he adds.
Over the last 10 years, Evolution to Wellbeing has helped thousands of people create an early morning training habit through its outdoor group training bootcamps in Sydney, Brisbane and Melbourne. They are passionate about the benefits of training outdoors, and in the morning, as a cornerstone to creating a healthy lifestyle that works.
Members of Evolution's groups (or KLIKs as they call them) can engage in a choice of activities per session. Options include functional strength training, sprints and yoga, as well as unique classes like the Agility Blast, a class that uses hurdles, cones, and ladders to enhance agility and coordination, and Moving Circuit, a class that uses obstacles found in natural surroundings as obstacles and challenges.
Besides providing heaps of activities to engage in, Evolution to Wellbeing also holds sessions in varying locations. The following areas play host to Evolution to Wellbeing's many classes for group fitness: Sydney, Brisbane and Melbourne. Currently, the group holds sessions in 12 key Sydney locations, including Bondi, North Sydney, Queens Park, Rose Bay and Waverton Park, to name a few. Brisbane classes are held in Bardon, Paddington and Rosalie, while Melbourne sessions are held in South Yarra and Albert Park.
The group reassures members that they will get the same quality of training from sessions held at the new timeslots as that offered in their core 6 am sessions: "We have taken all the foundations of our amazing 6am groups and applied them to our groups that run at 7:15 and mid-morning. We deliver the same amazing sessions and encourage clients to stick to a consistent time of day to exercise."
Groups and individuals interested in joining Evolution to Wellbeing's Melbourne, Brisbane and Sydney bootcamp sessions can get more information by visiting the group's website at http://evolutiontowellbeing.com.au/.