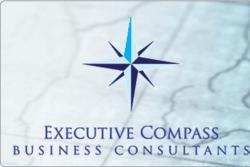 The range of knowledge the new member has will definitely be a big contribution to the level of service the company provides to all its clients
London, UK (PRWEB) December 20, 2012
Proving once again that it's a formidable force in the field of bid management, Executive Compass, UK's leading bid management company, has recently taken in a new bid writing specialist to effectively cater to the growing demand for the company's services. The new recruit has an amazing set of credentials and has 10 solid years of work experience as a bid writing specialist for other important firms in the country.
Executive Compass, though secretive about the full identity of their new bid writer, is willing to disclose that he had previously worked as a bid manager for a debt recovery company, a security solutions provider and a healthcare technology solutions provider. The company was also quick to add that this new member has expertise in the following areas:
Bid/Proposal Management
Business Analysis
Staff Coaching
Customer/Supplier Management
Process Re-engineering
Prince2
Programme Management
ISO9001 Certification
Staff Coaching/Training
The range of knowledge the new member has will definitely be a big contribution to the level of service the company provides to all its clients. This range only fortifies the company's readiness to take on any bid writing and management needs of its clients from different industries. Also, the addition of this new asset reinforces the superior calibre of people the company takes in; Executive Compass, since its establishment, has consistently had a roster of impressive bid writing professionals with MAs, MBAs and MScs in business research, management and studies. Further proving this claim is the fact that in the last twelve months alone, this group of experts had won numerous important projects and increased its success rate through its bids and tenders; currently, Executive Compass has 82% success rate covering all sectors.
Worth noting as well is how the company is always upgrading its system of accommodating the needs of its clients. Recently, the website was given a new "look" with upgraded functionality and features. Clients can now easily sign up for the different provisions of the company through the site. Neil Capstick, the managing director of Executive Compass, even shares that "The process of PQQ, bid and tender writing is made easier for you and your business, with personalised access to our in-house bid management software, iBid. This custom built online software allows you to access your documents and track your progress from wherever you are and at any time."
The company is truly riding high these days with its impressive record of wins for clients, a new website, and now, a new bid writer. Executive Compass is expected to remain busy and in demand for the remainder of 2012 and well in to 2013; for more information about the different services of the company, visit http://www.executivecompass.co.uk.