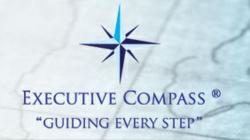 We are currently focusing on drumming up as many members as possible in order to enable active discussions around the area of PQQs, bids and tenders. Fresh perspectives on a variety of submission issues may be exactly what you need.
London (PRWEB) August 03, 2012
Executive Compass, a leading provider of bid management and tender writing services throughout the U.K. and Europe, recently announced its creation of a LinkedIn group open to individuals and organisations from any industry or profession. Named "PQQ, Bid and Tender Support Group," this LinkedIn group was specially formed to facilitate interaction and discussions on all aspects of pre-qualification questionnaire (PQQ) writing and bid and tender work within the U.K. The company encourages interested professionals to join the group and participate in engaging and informative discussions that they would find valuable in their chosen fields.
LinkedIn is a social networking website specifically made for people in professional occupations. The site is a valuable resource for professional networking; registered users can design their own profile and upload their updated resumes to display their professional status along with their work and community experiences. Employers can list job opportunities for people looking for work within the site. A contact network can be maintained by each user wherein each "connection" made can be beneficial in the cultivation of a network of professionals from a single or a combination of industries.
With over 161 million members worldwide, LinkedIn is an excellent online space to collect professional contacts. This opportunity is further enhanced by its subset called LinkedIn Groups which allows users to focus professional networking to groups of peers or people who share common professional interests. Executive Compass has created a way for LinkedIn users to gain access to its industry experiences in writing PQQs, bids and tenders. Group members can make posts to share their own insights on the subject as well as offer their own impartial advice to other members seeking assistance in the field.
"We are currently focusing on drumming up as many members as possible in order to enable active discussions around the area of PQQs, bids and tenders," says Executive Compass Managing Director Neil Capstick. "You may have come across a particular issue or question when completing your own submission; a fresh perspective on this issue from someone who has already experienced such a problem may be exactly what you need."
As an added feature to the newly created LinkedIn group, the expert tender writers of Executive Compass will also be posting updates on any changes in relevant legislation which concern U.K. procurement issues. For example, group members will be able to find a link to the Public Services (Social Value) Act 2012 passed in early 2012 which affects service contract award decisions in the public sector.
With a remarkable 82% fully auditable record of successful PQQ and tender writing submissions across a diverse range of industries, Executive Compass is one of only a handful of bid writing companies to be independently certified by a UKAS certification body (UKAS ISO 9001:2008). The company provides winning PQQs and Invitations to Tender for small family companies, owner managed businesses, small to medium enterprises, and larger or blue chip companies. With the introduction of this new LinkedIn group, Executive Compass expects to reach more professionals and provide valuable assistance to individuals seeking to achieve success in their bid writing goals. Interested parties can join the PQQ, Bid and Tender Support Group by visiting http://www.linkedin.com/groups?gid=4478686&trk=hb_side_g.
"We promise to provide the best quality PQQ, Bid or Tender to you. Our commitment to quality and customer service means we can produce top quality documents time and time again and at the most reasonable prices on the market at the moment," Capstick emphasises. "Put simply, we will not be beaten for quality, price or results."