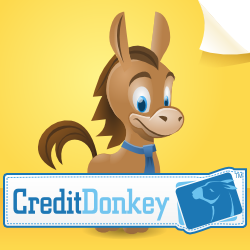 Los Angeles, CA (PRWEB) July 03, 2012
With tantalizing fruit pies and summer vegetable recipes taking the cover of magazines, consumers are hitting their local farmers markets and produce stands to satisfy their summer food cravings. At least that's been the growing trend over the last decade, as was recently explained in a CreditDonkey.com infographic.
Titled "Spring Into Your Local Farmers' Markets", the infographic explores the increasing popularity of farmers' markets in the US over the last 15 years.
Infographic: http://www.creditdonkey.com/farmers-market.html
"When it comes to grocery shopping, the common goal is to find the least expensive merchandise without having to lose out on quality," said Charles Tran, founder of CreditDonkey.com, a credit card comparison and financial education website. "We've found that one way the US consumer does that is by taking advantage of farmers' markets, local produce stands and farmers'-market–inspired grocery stores."
Key highlights of the infographic include:

A look into the number of farmers markets since the mid-1990s
The environmental impact of buying local
Profile of farmers markets consumers – who they are, frequency of visits and amount they spend
Overview of the Farmers Market Nutritional Program
The infographic also offers tips for consumers who are looking to get the biggest bang for their buck at their local farmers markets. And while the infographic focuses on farmers' markets, CreditDonkey.com advises that health (and budget) conscious consumers can get similar results at other venues by doing a bit of research.
"If you're like me and prefer plastic over paper payment, you still have some easy options for quality produce at the right price," said Tran. "Taking a couple of minutes to call your local produce farms will help you identify the ones that are equipped for credit cards. With so many consumers choosing credit over cash, many farmers are modernizing their payment methods. There's also been an increase of grocery stores that have a farmers market focus, bringing fresh and local produce, meats and cheeses that you would find at a weekly market indoors in an easy and convenient grocery store setting."
Visit CreditDonkey.com to view the full infographic on Farmers Markets.
CreditDonkey.com publishes credit card reviews, deals and tips to help Americans make informed credit decisions. Budget-conscious consumers can visit http://www.creditdonkey.com/grocery.html to find the best credit cards for purchases at grocery stores.