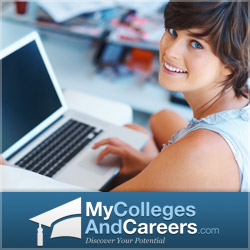 For PhD holders, private sector jobs are definitely the way to go.
Provo, UT (PRWEB) February 02, 2012
CNNMoney reported data on January 31 from a study done by the Congressional Budget Office that for master's degree holders and below, federal jobs offer the higher salary. Conversely, for PhD holders, private sector jobs are definitely the way to go. With all of these career options, My Colleges and Careers can help guide individuals towards the online colleges that will prepare them for whichever career path they choose.
Looking at the most common degree, the bachelor's degree, the survey showed that degree holders earned around the same average salary whether they worked in the private or the federal sector. However, individuals who worked for the federal sector received benefits that were worth 46 percent more than those offered in the private business sector. For many, the benefits are equally, if not more, important than the salary itself. As individuals seek to find jobs or improve their current employment, My Colleges and Careers can help guide them in the right direction. Website tools, such as the degree-search tool, will lead them towards accredited online schools where they can earn a college degree and increase both salary and benefits opportunities.
Whether individuals seek to work in artistic, scientific, or business fields, My Colleges and Careers can match interests to viable careers. As this study has shown, having a college degree is beneficial for any arena, whether in a federal or private setting. Taking online courses also has the added perk that students are able to continue fulfilling other responsibilities while simultaneously completing their online degree. These degrees can be invaluable when seeking a career in any field.
Finally, lists of the highest paying careers, infographics, news updates, and an online education blog, make the My Colleges and Careers website even more convenient for degree seekers. There are 2.3 million federal workers, which is a mere 2 percent of the working population. With such fierce competition for jobs with this kind of salary and benefits, having a degree will make all the difference. My Colleges and Careers is committed to providing tools and services to simplify the process of obtaining an online bachelor's degree, or any other level of degree for that matter.
About My Colleges and Careers
My Colleges and Careers is dedicated to helping students and prospective students earn their college degrees through online degree programs. Considering that most students have other responsibilities and commitments, My Colleges and Careers can become a great resource for those seeking a way to fit school into an already busy schedule. Through online programs, students can complete their schooling at their own pace. The tools and services offered on the My Colleges and Careers website have already assisted many students in completing their education and starting a successful career.
###