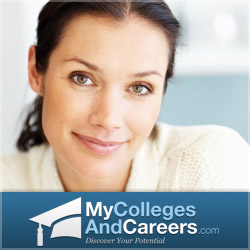 Western states have the highest rates of unemployment, while rates in the Midwest remain low.
Provo, UT (PRWEB) April 05, 2012
The Bureau of Labor Statistics released February employment data on March 30th revealing that the unemployment rate varies across different states in the United States. Western states have the highest rates of unemployment, while in the Midwest they continue to show lower rates of unemployment. My Colleges and Careers uses this information to help guide students towards online degrees that can help fulfill the current career needs in the U.S.
This BLS data narrowed down specific states and regions where unemployment is the highest and lowest. Nevada holds the record of having the highest unemployment rate with Rhode Island and California close behind. On the opposite end, North Dakota has the lowest jobless rate, along with Nebraska. As a general overview of how all the U.S. states are doing, 23 states reported that their jobless rates were significantly lower than the U.S. average in February, while only 6 said it was higher than the national average. The rest of the states stayed the same.
All statistics point to an improving economy. This gives hope to many who have been out of work or who have settled for a job they are overqualified for. My Colleges and Careers is a great online resource for helping individuals find out specific information to progress their career. Online education is one way in which individuals can fight against the difficult economy. The more education one has, the more job opportunities they will find. Another important part of getting an education is finding the right learning institution and degree program. This involves first choosing a career. This can be difficult, but having a firm grasp on which careers are the best careers in 2012 can guide individuals towards degrees that will award them greater job security and career satisfaction in the end. A few examples are health industry careers such as nursing or criminal justice careers like a parole officer.
Degree-finding tools on the My Colleges and Careers website are meant to guide prospective students towards online degrees such as those mentioned above. These degrees, and related career fields, are researched and highly recommended for the current economic climate. Other website tools can provide information that will simplify the process of choosing a career. The online education blog, articles detailing specific career data, infographics, and news updates will all provide added help and information. As the economic climate continues to ebb and flow, My Colleges and Careers will stay up to date on information and be ready to aid individuals in the quest for their ideal education and career.
About My Colleges and Careers
My Colleges and Careers is dedicated to helping students and prospective students earn their college degrees through online degree programs. Considering that most students have other responsibilities and commitments, My Colleges and Careers can become a great resource for those seeking a way to fit school into an already busy schedule. Through online programs, students can complete their schooling at their own pace. The tools and services offered on the My Colleges and Careers website have already assisted many students in completing their education and starting a successful career.