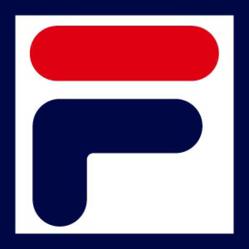 Four decades of tennis design experience have taught us that inspiration can be found in the most unexpected places
Sparks, MD (PRWEB) July 17, 2012
Fila announced today that two finalists have been selected for the tennis dress design contest which held on Fila USA's Facebook brand page, Facebook.com/FilaAmerica. The citizen sourced contest was an innovative twist on the designer/celebrity collaboration trend. Fila gave real people the opportunity to become a fashion star in the specialized world of performance tennis fashion.
The final round of competition will be held in Fila's New York office where finalists will present their ideas and inspiration behind their design submissions to a panel of judges (Fila's apparel team). One finalist, Annabelle McDonald, is a film and television producer from Ohio living in Brooklyn, New York. The other finalist, Samantha Swank is a recent fashion design graduate from Art Institute of Philadelphia.
The winning designer will remain in New York to begin the product development process. Leading this collaboration between Fila professionals and the winner is Fila's Vice President of Apparel, Danny Lieberman. The winner will return to Fila's New York office the first week of September for a fitting of the dress on a professional tennis player. In March 2013, the winner and a guest will watch courtside as their dress debuts in a tournament match by a Fila-sponsored WTA Tour tennis player at the Sony Open in Miami.
"Fila has a rich history of design innovation and a reputation for pushing the boundaries between art, design and fashion," said Lieberman. "Nearly four decades of tennis design experience have taught us that inspiration can be found in the most unexpected places, so it was almost expected that Fila develop the first citizen-designed tennis dress to be worn in tournament competition by a top ranked WTA Tour player."
The winner will be announced on Fila's Facebook page (Facebook.com/FilaUSA) on July 20, 2012 and @TennisFilaUSA.