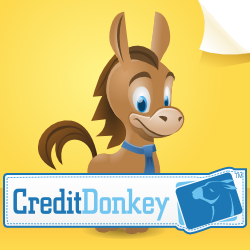 Don't let your passion for football cloud your judgment
Los Angeles, CA (PRWEB) January 23, 2012
An infographic released today by CreditDonkey.com, a credit card comparison website, urges consumers to beware of ticket, travel and counterfeit merchandise scams and to use their good judgment and plastic to protect themselves from fraud.
Infographic: http://www.creditdonkey.com/super-bowl.html
Using data to show how widely popular football is in the United States by financial and other measures, the infographic depicts the key reasons football fans are a high priority target for scams: the sheer numbers of potential victims and the amount of money in play.
"With more than $10 billion in consumer spending associated with the Super Bowl, scammers will clearly want a piece of that action," said Charles Tran, founder of CreditDonkey.com. "Peak viewership of last year's game was 162.9 million people, which means about half the total U.S. population is at least somewhat interested in the Super Bowl. With that much money and that many people involved, fraudsters are going to be all over the place looking to make a dishonest buck."
Before purchasing a Super Bowl travel package, game tickets or merchandise, consumers should read carefully all solicitation material and think critically about the source of the offer.
"Don't let your passion for football or your team spirit cloud your judgment," says Tran.
Consumers can visit CreditDonkey.com for the full infographic on how Credit Cards Can Protect Football Fans.
The experts at CreditDonkey.com recommend using credit cards as your defense:

The law usually limits your liability for fraudulent charges to your credit card to just $50, and many credit card companies waive that limit.
Depending on your card, extra services that may be free or available for a fee include fraud and identity theft protection, purchase protection, travel assistance, rental car insurance and credit protection.
The federal Fair Credit Billing Act allows you to withhold payment on damaged or poor-quality goods or services purchased with a credit card, as long as you have attempted to solve the problem with the merchant.
The U.S. Department of Transportation (DOT) enforces Truth in Ticketing rules. People may file complaints about Super Bowl tours that advertise tickets, but do not provide them by contacting the Aviation Consumer Protection Division online.
CreditDonkey.com publishes credit card reviews, deals and tips to help Americans make informed credit decisions.
Media Contact:
Charles Tran
charles(at)creditdonkey(dot)com