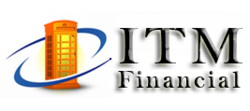 Success in social media-driven trading is not dictated by age or social media literacy, but by the choice of the right social media signals provider.
Boston, MA (PRWEB) October 01, 2012
As the trading community continues to discover how the social media landscape can be a rich landmine of strategic information essential for successful trading and investment, some insiders are gearing for the takeover of a new breed of players. They're young, they're tech-savvy, and they're using their social media skills to make huge money from the lush Internet database.
Leading Forex signals provider ForexSocialSignals.com says this development does not necessarily mean that social media-directed Forex trading is only for the young and frequent Internet user. Rather, it shows how through innovative technology, anyone can make intelligent and therefore profitable trading decisions.
The entry of social media-directed traders has transformed existing perspectives about online communities such as Facebook and Twitter from being mere platforms for trivial, fleeting interactions into an invaluable component of the economic and financial landscape. Since investing in the Forex market and the stock market necessitates a substantial amount of data analysis, social media sites—with their combined users of 1.5 billion and growing—can be a great source of sensitive trading information.
And if there's one organization that can prove the advantages of this concept, it would be ForexSocialSignals.com, with the number of successful Internet and social media-guided investments they've helped manage. The firm's Forex signal specialists utilize specially engineered software that includes a sophisticated hybrid of Text Analytics and Pattern Classification technology which can produce trading signals with up to 70% accuracy.
According to the ForexSocialSignals.com spokesperson, success in social media-driven trading is not dictated by age or social media literacy, but by the choice of the right social media signals provider. "Our 13-step algorithm can sort, organize, categorize and analyze the seemingly chaotic information from social media networks every 24 hours," says the spokesperson. "What you'll get is distilled, concentrated, strategic information in the form of highly accurate predictions of Entry/Exit Prices, counsel on the right Stop-Loss and Limit Order values, and other highly profitable Forex position trading tips. All you need is to take a calculated risk using this highly valuable information, and see how this translates to sure-fire financial reward."
Another advantage of signing up with ForexSocialSignals.com is that members can have continuous access to essential, insider information that will help them become smarter investors and moneymakers. "You'll receive free email alerts, you'll be enrolled in the ITM Financial System for real-time updates and you'll have access to a monthly training webinar where you can consult our FX analysts—it's just like hiring your own Forex analyst," enumerates the firm's spokesperson.
The Forex signals provider assures that investors can take full advantage of all their revolutionary products and services even without technical skills or needing to invest time away from their daily schedules. "All you need to do is to log-in, get urgent access to the signals for that very moment, and depending on the predictions, place the trades that can change your life today."
"Change is inevitable, change is good, and constant change is one of the determining characteristics of the financial and trading universe," says the Forex specialist. "If there's one thing the younger generations can teach us, and which is also a guiding principle of the ForexSocialSignals.com framework, is that embracing change by being prepared for it can make you infinitely wiser and richer than you have ever thought possible."