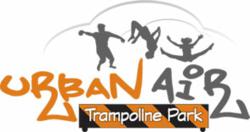 Never has fitness been so fun for every member of your family
Fort Worth, TX (PRWEB) November 13, 2012
Fort Worth fitness services have never been as easily accessible as they are today, thanks to Urban Air Trampoline Park joining PreferredLocalBusiness.tv, a local preferred business directory that will make their unique, fun Fort Worth fitness services immediately available to local internet searchers.
"Never has fitness been so fun for every member of your family," says owner Michael Browning. With a blend of recreational, fitness and athletic activities, Urban Air Trampoline Park aims to be a destination for family and friends of all ages. With more than 24,000 square feet of space, Urban Air Trampoline Park has room for everyone. Areas in the park include The Apex, with more than 70 connected trampolines; The Bowl with 26 trampolines and reserved for children 7 and under every day until 9pm; The Foam Pit with six trampolines leading into the foam; and The Sports Ground which is perfect for Dodgeball and other trampoline arena-based sports. Activities provided by Urban Air Trampoline Park include:
Open Jump, where anyone is welcome to come and experience the Fort Worth fitness facilities provided by Urban Air.
Teen Night, an event held two Saturdays a month, which provides a fun, unique place for teens to come and socialize with their friends with a live DJ and pizza (included in cost of admission.)
Dodgeball Night, where teams compete against each other for ultimate bragging rights
Jumperoo, a time reserved for toddlers to come and have the entire Urban Air Trampoline Park to themselves. Parents can socialize while their kids enjoy the park.
The Fort Worth fitness classes provided by the park are held on Tuesdays, Wednesdays and Thursdays. Busy parents can bring their children, who will be able to use areas of the park for fun while the fitness class is in session. Fitness Classes combine plyometrics, cardio, and strength building aerobics to create a full body workout that can burn up to 1,000 calories in an hour.
Urban Air Trampoline Park also hosts birthday parties for all ages, providing full-service setup and cleanup, and access to the entire park.
To view the park and all of its amazing activates that now make Fort Worth Fitness fun for everyone, visit http://www.urbanairtrampolinepark.com/.