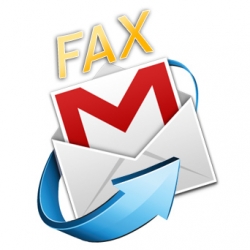 Using Gmail makes sending faxes easier than ever before.
Sarasota, FL (PRWEB) July 19, 2012
Those who are interested in learning the tips and tricks behind Gmail fax can now gain more insight with a plethora of information and resources. Although many people are aware of the possibility of sending a fax via the use of Gmail, there are many people who remain unclear about the exact steps of how to use this new and innovative tool. New site content recently released focuses on the factor that the key to sending faxes via Gmail is to partner these email accounts with fax numbers that have been provided by online fax companies. It is ultimately a method that is quick, easy, and convenient to use once it has been mastered because it allows individuals to send a fax from anywhere they may be located, as long as an internet connection is present.
The internet provides a lot of information regarding online faxing, but many users discover that the information is contradictory or confusing. As a result, Gmailfax.com is a site that provides step by step guides and tutorials which explain what site visitors need to know in order to successfully send a fax via Gmail. For those who are new to the tool of online fax companies, the site also explains some general information about some of the top online fax companies out there and how individuals can use them to the best advantage for reliable results. The new informational site is expected to gather a lot of attention from those who typically search for tips and information about internet fax via search engines such as Google. Moreover, the site explains many factors which are learned from experience and are not commonly provided on other websites.
In example, users will learn that in order to successfully send a fax with a Gmail account, they need to use fax numbers provided by companies that support the use of faxing through Gmail. There are endless online fax companies available on the internet, but not all of them have expanded their support to the use of sending and receiving fax through Gmail messages. To prevent users from having possible difficulties from choosing the wrong online fax company, the new site also provides a small list of some of the most reliable and compatible online fax companies to consider. To read more about these recommendations or gain more insight into how sending fax via Gmail is revolutionizing the way documents are sent and received, visit http://www.gmailfax.com.