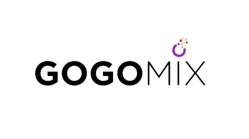 We thought the site was fun and interesting initially from an editorial authenticity standpoint, but then we layered on all those unexpected connections among the celebs and that was our ah-ha moment
New York, New York (PRWEB) August 02, 2012
GoGoMix searches and scrubs the web to aggregate articles and stories where celebrities are quoted talking about the things they like to read, watch, eat, wear, music they listen to, places they travel and more. Those stories are then classified into "Mixes" which are used to create the celebrity profiles.
"I got tired of all of the tabloids, gossip sites and 'as spotted' reports out there," said Lauper. "So, when Max and Todd (GoGoMix Founders Max King and Todd Silva) came to me with the GoGoMix idea I thought, ok, this is great. Some truth and some fun all tied together!"
GoGoMix uses the Mix stories it creates to show how the things they like and use connect celebrities to each other. A path of exploration is created for fans to learn about the celebrities they are interested in and to discover new ones. Mixes are updated daily based on stories on the web, social media tracking and interviews.
"We thought the site was fun and interesting initially from an editorial authenticity standpoint, but then we layered on all those unexpected connections among the celebs and that was our ah-ha moment," according to founders Silva and King.
The GoGoMix original interview series, The Mix, takes you inside the lives today's stars to get them talking about their favorite things and projects they are currently working on. It also illustrates how those things connect other celebrities to them.
GoGoMix is currently developing an application based off of its database that will enable users to follow their favorite celebrities, create personalized Mixes and purchase items of interest.
About GoGoMix:
GoGoMix is a New York City based digital media and publishing company. GoGoMix reveals the "Lifestyle DNA" of celebrities and influential people by creating Mix categories and then showing how the things they love connect those people.
To find out more please visit http://www.gogomix.com.