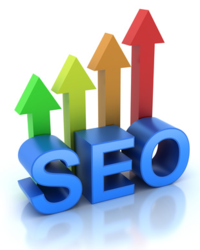 establish an online presence that is not only effective but also professional and reliable.
Sarasota, FL (PRWEB) May 14, 2012
Click Find Get, the online search engine optimization and internet marketing company is announcing the creation of a partnership with Niche Traffic Builder, an online platform that generates natural traffic sources from organic search engine results.
The result of this partnership is GoogleSeoTools.net which will create the ability to drive the amount of traffic that webmasters need to create and sustain an online marketing presence. Experienced niche website owners that are familiar with Google SEO tools will also be excited about the several other tools that are included in the platform such as; hosting, keyword research, rank tracking and visitor count tracking.
The internet has made the option viable for entrepreneurs to create a unique and sustainable income in today's economy. The ability to run multiple websites with all of the tools and resources that are offered with this platform is a long awaited relief for even educated and well trained internet marketers. Every website owner wants to establish an online presence that is not only effective but also professional and reliable. This partnership is making this available and at everyone's reach; even small businesses and novices to web design are able to use the system and create an almost instant and trustworthy site. Maintaining multiple websites was a large task in the recent past and was extremely difficult even for well-seasoned internet marketers. Niche Traffic Builder includes training that teaches members how to quickly and effectively use the system and get as much value out of the system that is possible.
The ability to update and change your website as offers and products change is a valuable tool, especially if you need to change this on more than one website. "One of my favorite features is the ability to change the offer that I have on several websites with only a couple of clicks. This feature has allowed me to enter contracts with companies that have fluctuating offers frequently, and keeps me at the top of their affiliate sells," notes Kevin Guthrie, a website developer.
For more information on these tools tips and tutorials for sucessful online marketing visit: http://www.GoogleSEOTools.net