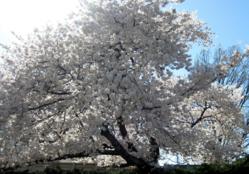 The survey is specific for clients who own large existing buildings and need to survey tenants related to LEED Alternative Transportation and Occupant Comfort.
Washington, DC (PRWEB) January 31, 2012
Capital Green, a Washington, DC consulting firm specializing in energy and sustainability engineering solutions for building owners, and GreenSurveysOnline,a Boulder, Colorado based company specializing in LEED survey support services, have partnered to offer Capital Green clients bundled services specific to LEED Alternative Transportation and Occupant Comfort credits.
Laura Burke, Director of Sales and Business Development for GreenSurveysOnline, Inc. will initially lead the project management team in support of Capital Green and their clients' success in earning LEED credits. GreenSurveysOnline helps companies earn LEED credits involving surveys in the most time and cost efficient manner by using online cloud based technology streamlining the data collection for large, multi-tenant operations. The process assists clients in LEED certification and the feedback from the surveys is used to improve the work environment. This scalable process will allow Capital Green clients to accelerate the completion of key LEED certification credits for Alternative Transportation and Occupant Comfort, especially for clients who own large, existing buildings in the DC metropolitan area.
"Capital Green is committed to offering our clients the best services and offerings in support of LEED certification and energy conservation", said Robert Tack, CEO of Capital Green. "We are excited to be partnering with GreenSurveysOnline who offers a great service for building owners, especially those in existing buildings who have chosen to pursue LEED certification."
"We chose Capital Green as our first Washington, DC partner because of their demonstrated ability to source environmentally sound solutions and provide services which represent a seamless solution for improving sustainable and green workplaces", Burke said. "Our survey results provide meaningful data about how Occupant's view the workplace and profile opportunities for workplace improvement. Capital Green then sources and delivers the right solution- be it LED lighting or other energy conservation measures."
About Capital Green
Capital Green delivers energy efficient solutions helping solve today's challenges of shrinking capital budgets. The company provides consulting services to federal and commercial building owners that reduce building energy consumption and decrease the building carbon foot print.
About Green Surveys Online
GreenSurveysOnline,Inc. based in Boulder, Colorado provides bundled and stand-alone services in support of improving environmental conditions which include survey design, online distribution, data collection and analysis, reporting and LEED credit certification filing. The company offers a targeted approach to improving environmental conditions while incorporating occupant feedback in the most efficient way.
###