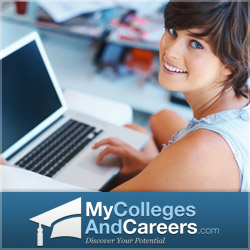 The higher the level of education an individual has, the more likely they are to find an employer that offers health coverage and a better salary.
Provo, UT (PRWEB) March 01, 2012
Statistics from an ongoing Gallup poll show that in 2011 fewer Americans were receiving health insurance from their employers. Only 44.6 percent of workers received employer benefits in 2011 compared to 45.8 percent in 2010. The well-being of all individuals is greatly enhanced by having health coverage. Individuals with a higher level of education have a greater probably of acquiring jobs that will provide these benefits, or at the least that they will be able to afford the higher cost of benefits by earning a larger salary. My Colleges and Careers is committed to helping individuals get the necessary training to quality for top careers that offer above-average salaries and reliable benefits.
The higher the level of education an individual has, the more likely they are to find an employer that offers health coverage and a better salary. The Gallup Poll marked a few key groups that are having trouble finding employment that offers health coverage. The first group were those between the ages of 18 and 25. Even with the 2010 change in healthcare that would allow them to be on their parents' insurance until the age of 26, individuals in this group are suffering high unemployment. However, while still at risk for having no insurance from their employer, they are less likely now than they were just a few years ago to go without healthcare. Essentially, for those in this age group, if they can find any employment at all they are doing well.
One way to ensure higher quality benefits is to complete a college degree. My Colleges and Careers has implemented tools on their website to guide individuals towards top online colleges and the best careers in 2011. Using this information, prospective students can make an informed decision about their education and future. Many employers who have cut back on the number of their employees are also cutting back on their healthcare coverage or being forced to raise costs for coverage. Those who have a college education will be more likely to find a job with healthcare benefits or that offer a higher salary thus making healthcare affordable.
The My Colleges and Careers website tools can guide individuals towards online degrees that can give them the best chance at a promising career. No matter what level of education an individual already has obtained, online degrees are available from a bachelor's degree to an online Ph.D. The My Colleges and Careers Education Blog featuring articles from career experts also provides valuable information to degree-seekers. Education plays a major role in obtaining work that is more than just a job, but a true career. A career will provide individuals with the best benefits and higher wages. Earning a degree from an online college can be the ideal solution for individuals hoping to avoid the ill effects of the Great Recession and provide for themselves and their families.
About My Colleges and Careers
My Colleges and Careers is dedicated to helping students and prospective students earn their college degrees through online degree programs. Considering that most students have other responsibilities and commitments, My Colleges and Careers can become a great resource for those seeking a way to fit school into an already busy schedule. Through online programs, students can complete their schooling at their own pace. The tools and services offered on the My Colleges and Careers website have already assisted many students in completing their education and starting a successful career.
###