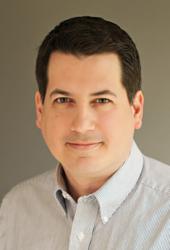 The SearchMarketMe network was an attractive choice since it allows me to more easily and more quickly scale my business
Seattle, WA (PRWEB) January 10, 2012
SearchMarketMe's newest Internet Marketing Agency Owner, Farrah Holder, of Washington D.C., brings an impressive resume of marketing and entrepreneurship to the growing network of internet marketing agency owners.
Holder, who is opening ThinkNXT Marketing, LLC, earned an MBA from The Wharton School at the University of Pennsylvania and has worked as a financial analyst on Wall Street, working first in Morgan Stanley's real estate investment group and then in its strategic ventures and investment group where she focused on providing operational and financial due diligence for strategic investments in the Internet and online space.
"People who understand business understand how SearchMarketMe's business model for internet marketing agencies is superior to the 'buy-a-job' options offered by internet marketing franchises," said SearchMarketMe President & CEO, S. Boyd Karren. "Farrah's decision to move ahead with SearchMarketMe is a ringing endorsement of what we're doing right."
Holder examined the opportunities with internet marketing franchises and found them to be too limiting for someone like her who wants to grow a business, not just hold a job selling for someone else. When she found SearchMarketMe, she quickly saw the value in the strong combination of training, support and a scalable business model.
"The SearchMarketMe network was an attractive choice since it allows me to more easily and more quickly scale my business," said Holder. "I'm excited to be joining the SearchMarketMe network of businesses and plan to focus my company on providing strategic marketing advice to my clients. The upfront and on-going training and education will free me up to spend more time developing and managing customer relationships."
Holder began her training with SearchMarketMe's Accelerated Business Start-up Event, which incorporates the groundbreaking insights and successful experience of SearchMarketMe's highest-performing Agency Owners and condenses it into a two-day event of accelerated curriculum, designed to get a new internet marketing agency up and running faster and better than ever before.
"Farrah clearly 'gets it,'" said Will Rak, SearchMarketMe's Director of Education, after Farrah's opening weekend of training. "She can see opportunity, and understands how to go get it. I think she is going to do very well with her agency."
ABOUT SEARCHMARKETME
SearchMarketMe, LLC is a Seattle, Washington-based training and support organization that assists entrepreneurs in opening and operating independently-owned and independently-branded internet marketing agencies around the world. It is the only internet marketing business opportunity in the world with a "Build it to Sell it" mindset. SearchMarketMe's 105 Agency Owners are located in North America, the Middle East and Africa. For more information about the Agency Owner program, visit SearchMarketMe's website and request the New Opportunity Overview.
###