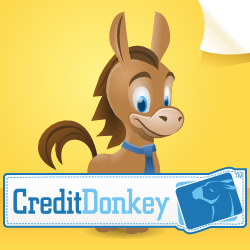 Los Angeles, CA (PRWEB) March 15, 2012
Cash-strapped consumers can save hundreds (and possibly thousands) of dollars a year by cutting everyday expenses in ways that might seem obvious in retrospect. According to CreditDonkey, a credit card comparison site that today announced the release of a 3-part educational infographic series, people should focus on three broad areas:

Home Heating and Electric Utilities
Problem: The cost of electricity for the average U.S. residence has risen by nearly 47% over 20 years, while prices for heating oil and propane rose even more dramatically. People are often unaware that many electronic devices still draw power even when they're turned off, diverting precious dollars from family budgets.
Solution: "Stay Afloat: When Energy Costs are on the Rise" recommends that consumers become aware of how much energy various appliances use, and to fully turn them off when they're not in use. Other tips include taking shorter showers, cooking more food at once, and paying utility bills with credit cards that provide cash back and other rewards.
Buying and Repairing Appliances
Problem: When shopping for refrigerators, microwave ovens or dishwashers, many people base their decisions on superficial considerations such as upfront costs and product features. Without thinking about long-term costs – including financing, operating and potential repair costs – consumers can easily spend much more for appliances than they anticipated.
Solution: "Buying, Repairing, Operating and Financing Home Appliances" suggests that you forgo repairs on appliances that are more than 50 percent through their expected lives or when repairs will cost over 50 percent of a new appliance's price. It's also wise to finance appliances for no more than three years, since this is the timeframe during which they're least likely to break. It's also a good idea to extend manufacturer warranties with credit cards to reduce financial risk – should repairs be needed during the first couple years.
Overspending on the Small Stuff
Problem: The average lower- or mid-income person in the U.S. spends $58 per day in credit card charges. This adds up to $1,740 per month, or 42 percent of median pre-tax monthly income. Nearly $740 of this discretionary spending goes for things such as restaurant meals, entertainment and personal services, which partly explains why savings rates in the U.S. are so low.
Solution: "Where Does All My Money Go" highlights the importance of tracking your spending on different types of goods and services. Seemingly minor expenses and little "feel good" treats are likely to make you feel quite bad over the long haul, when you realize that you've paid creditors hundreds of dollars a year to borrow money for things you could easily do without or spend less money on.
CreditDonkey is a credit card comparison and education site designed to help consumers make well-informed decisions about their credit and personal finances. To view more infographics and articles about household savings opportunities, visit CreditDonkey.com
Media Contact:
Charles Tran
charles(at)creditdonkey(dot)com