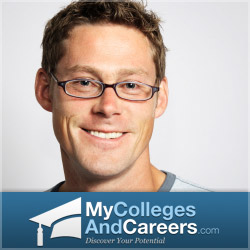 US House of Representatives voted to keep subsidized loan rates at 3.4 percent, despite knowing the president has threatened to veto the bill.
Provo, UT (PRWEB) May 03, 2012
As the US clamors to find ways to reduce national debt, student loans have become a hot-button issue. On Friday, April 27, the US House of Representatives voted to keep subsidized loan rates at 3.4 percent, despite knowing the president has threatened to veto the bill. As financial pressure increases on students, My Colleges and Careers offers degree-seekers an alternative means to reduce educational expenses through online schools.
One of the reasons that educational expenses are so high, and require significant amounts of student loans, is related to fees outside of tuition. These expenses include room and board and transportation. Online colleges offer a respite from these expenses, allowing students to live in locations with cheaper housing, or even remain in the family home. They will be able to complete all online courses from their own home, or whatever location they choose that provides them with internet access. An increase in the interest rate on student loans, which seems likely in the future despite the recent vote, will make it difficult for graduates to pay back the money once they've graduated school. The rate will jump from it's current 3.4 percent to 6.8 percent if the bill gets vetoed. This extra financial burden from loans is one reason why many individuals choose to avoid school altogether. Doing so will only increase their risk for a low salary and lower quality of life.
The convenience and flexibility of online degrees make it easier for individuals to justify the expense of an education. The website designed by My Colleges and Careers is geared towards guiding individuals to the right school and right degree programs. The "Find School Now" tool is the feature of the website and allows users to input their area of interest and be connected with a related school. Additional tools on the site include an education blog, thousands of pages of career information, and helpful infographics. As congress continues to volley this issue, students would be wise to reduce their loan debt by seeking out other opportunities such as those offered by online schools.
About My Colleges and Careers
My Colleges and Careers is dedicated to helping students and prospective students earn their college degrees through online degree programs. Considering that most students have other responsibilities and time commitments, My Colleges and Careers can become a great resource for those seeking a way to fit school into an already busy schedule. Through online programs, students can complete their schooling at their own pace. The tools and services offered on the My Colleges and Careers website have already assisted many students in completing their education and starting a successful career.