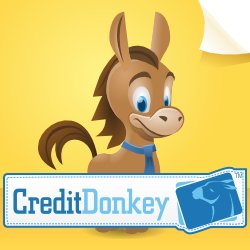 Los Angeles, CA (PRWEB) December 26, 2012
Learning credit card basics helps consumers save money and avoid the unnecessary pain of penalties and interest rate hikes. Today, CreditDonkey.com, a credit card comparison and financial education website, publishes a new infographic to help consumers understand "How Credit Cards Work."
The full infographic is available for consumers here: http://www.creditdonkey.com/credit-cards-work.html
"Even with the additional information that's now published on credit card statements thanks to the 2009 CARD Act, many credit card holders are unsure of the costs associated with their favorite piece of plastic," says Charles Tran, found of CreditDonkey.com. "Taking a couple of minutes to understand the rates and fees associated with your card can save you hundreds, even thousands, of dollars in the long run."
The experts at CreditDonkey.com recommend that consumers:

Read their cardholder agreement before using their credit card. This document includes the interest rate, minimum payment information, and fees.
For the best credit boost, pay their credit card on time each and every month.
To save money and reduce debt, make more than just the minimum credit card payment. Even if consumers are unable to make the full payment, funneling an extra $50 or $100 toward each bill will shave months and dollars off the necessary repayment period.
If consumers know they won't be paying off their balance with every billing cycle, then it's recommended that they find a low-interest credit card to add to their wallet and limit their debt. CreditDonkey has compiled a list of low-interest cards here: http://www.creditdonkey.com/low-interest.html
"An introductory interest rate is also a great way to catch up on debt, but pay attention to when the introductory period ends," advises Tran. "Likewise, if you're considering a rewards credit card, pay close attention. Accumulating frequent flyer miles are pointless if you don't plan to fly. Ask yourself how much you travel, shop and drive to find the best rewards program for you."
Consumers can find the right rewards card for their lifestyle by visiting: http://www.creditdonkey.com/credit-card-rewards.html
Consumers can visit CreditDonkey.com to learn more about credit cards. CreditDonkey.com publishes credit card deals, reviews and tips to help Americans make informed credit decisions. They can visit the site to search, compare and apply online for the best credit card to fit their individual needs.