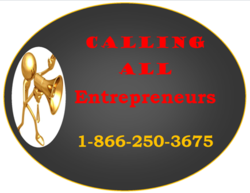 Chess, (like entrepreneurship) uses many different parts of the brain.
- Orrin "Checkmate" Hudson
Houston, Texas (PRWEB) October 09, 2012
Orrin Hudson is a different kind of guy. He has been teaching kids to play chess and live better lives for 13 years. He teaches kids to be winners in chess and life. Orrin is a speaker, author, and man passionate about inner city kids.
Orrin started an organization called "Be Someone" a number of years ago to help young people reach their "God given" potential. To aid in this effort Orrin has written a book, "One Move At a Time-How to Play and Win at Chess and Life."
In the book Orrin teaches great chess but ties the moves to life situations. We will be talking with Orrin about how chess and inner city kids became a passion with him. We will explore with him how winning begins at the beginning.
Orrin is going to share with us some real-life success stories of young people who have been impacted in a positive way by chess and Orrin's "high-touch" approach to teaching. Orrin is yet another, identified by Entrepreneurs R Us, making a difference in the world. We are excited about having Orrin on the show and look forward to him sharing his vision for the youth, today.