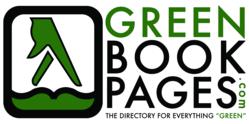 The Directory for Everything "Hydroponics"
Santa Rosa, CA (PRWEB) January 19, 2012
GreenBookPages, an online directory for hydroponic grow shops and green services has launched a comprehensive nationwide listing of hydroponic stores. There are many grow shops and other environmentally friendly businesses listed on GreenBookPages.com. Site visitors can find grow stores listed for each state and each listing contains grow shop coupons, grow tips and contact information for the store.
Searches for hydroponic stores at GreenBookPages can be done based on customer ratings or customer reviews. Ratings range from one to five stars and reviews are written by actual customers who have done business with the grow shop being reviewed. Each listing offers detailed information on all sorts of things related to hydroponic store in question. This information includes everything from products carried by the store to services the store offers to its customers. Each page also contains a back link that allows customers to visit the website of the store directly for more information. Also learn how to grow hydroponics with our extensive grow guide.
Finding any grow shop is easy because each individual store page features a map generated from Google Maps that pinpoints the exact store location. When visitors click on the map, they can obtain a complete set of driving directions from their residence to the store by simply typing their home address in as the point of origin.
Listings for the individual grow shops are enhanced by the inclusion of visual aids. Hydroponic store owners who use GreenBookPages to list their business can embed photos and short videos with their listing. Photos show everything from what types of plants are grown in the store to product brands that the store carries. The videos serve a similar purpose in offering a visual tour of the place to give customers an accurate snapshot of that store. Most videos feature music or narration and act as a marketing tool to potential customers using GreenBookPages.
Hydroponic store listings are just one of the features found on GreenBookPages. A detailed listing of green manufacturers who work with GreenBookPages and the listed businesses can be accessed from the site's home page. Each manufacturer listing contains crucial information on various products manufactured by that company. The listing also contains customer ratings and reviews.
There are many similarities between the manufacturer pages and the hydroponic store pages. These pages also contain contact information for the company. This includes a physical address, direct phone number and a link to the company website. Manufacturer pages feature a written description of products and services offered by the company and photos of these products that are carried in grow shops and other environmentally friendly businesses nationwide.
All of these listings provided by GreenBookPages serve a single purpose of connecting customers with green-thinking businesses that are dedicated to offering products and services that do not cause damage to the natural world. GreenBookPages connects customers with an assortment of retail shops, plant nurseries, recycling centers and working professionals who think green in their product offerings and business practices.
GreenBookPages is more than an online directory. It is a valuable resource for learning more about environmentally friendly events nationwide. Site visitors can check out upcoming green community events in the area where they reside. They can also list their own event to spotlight it for other GreenBookPages users. A classifieds listing is also available to help site users buy or sell products, look for jobs or connect with other people using GreenBookPages. The feeling of community is extended further with regular postings of news, videos and blog entries.
People who use GreenBookPages can receive discounts on products and services offered by businesses featured on the website. Business owners and manufacturers can add coupons and discounts to the site or manage existing offers already on the site. Customers can print off coupons and promotional discounts that are good for various green businesses or green products nationwide. Coupon offerings are updated daily and listed in order of the newest coupons. GreenBookPages users can also scroll down a column on the coupon web page featuring the site's most popular grow shop coupons and discounts.
GreenBookPages can be contacted by email at info(at)greenbookpages(dot)com, by fax at 707-205-1488 or by calling the main offices toll free at 1-800-605-8350 on Monday through Friday from 9 a.m. to 5 p.m.
###