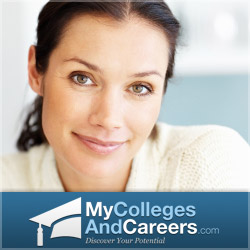 Many Internet experts believe that younger generations will have brains accustomed to getting a quick fix of information."
Provo, UT (PRWEB) March 20, 2012
In a highly interesting study carried out by the Pew Internet & American Life Project, survey data showed that there is an even amount of both benefits and drawbacks to becoming a computer literate nation. According to the study, many Internet experts believe that younger generations will have brains accustomed to getting a quick fix of information. My Colleges and Careers, as a proponent of online education, emphasizes the positive aspects of becoming "hyperconnected".
This survey, which was released on February 29th, 2012, collected data and opinions from both technology experts and stakeholders. It was interesting to note that opinions were split as to the value of having individuals who are hyperconnected. The definition of hyperconnected is being perpetually involved with the high-speed collection and disbursement of information. Responses that focused on the favorable outcomes of such a scenario were able to note that it's possible that hyperconnected individuals will develop talents for multi-tasking and processing information at a rapid rate. Essentially, this would mean a "rewiring" of the brain. The opposite perspective thought that hyperconnected individuals may develop this fast brain function, but lack patience and have a "thirst for instant gratification". In either case, the experts agree that the human brain will increase its ability to process information.
Online courses(LINK) are one way in which information and education interact. My Colleges and Careers is an online resource for those looking to complete a college degree through an online degree program. The fast processing speed of information, which is done in a convenient online setting, has made earning a college degree conceivable for millions of people. As technology and education continue to mesh together, individuals the world over will be able to quench their thirst for knowledge.
In its efforts to promote the acquisition of education, My Colleges and Careers has created the "Find School Now" tool on its homepage. This tool connects education-hopefuls with online schools that can provide them with a solid education. Furthermore, the online education blog featured on the site will help prospective students get a feel for the various careers that are available in today's society. As experts have noted in the Pew survey mentioned above, humans and technology are becoming ever more connected. This means greater education for all.
About My Colleges and Careers
My Colleges and Careers is dedicated to helping students and prospective students earn their college degrees through online degree programs. Considering that most students have other responsibilities and commitments, My Colleges and Careers can become a great resource for those seeking a way to fit school into an already busy schedule. Through online programs, students can complete their schooling at their own pace. The tools and services offered on the My Colleges and Careers website have already assisted many students in completing their education and starting a successful career.