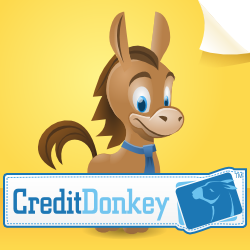 View the full infographic to learn how to protect yourself from identity theft.
Los Angeles, CA (PRWEB) April 30, 2012
With recent surveys showing identity theft on the rebound, CreditDonkey.com, a credit card comparison website, publishes a new educational infographic to help consumers protect their money and good name.
Infographic: http://www.creditdonkey.com/identity-theft-protection.html
Not only do consumers have to worry about financial fraud, there are also utilities fraud, government document fraud, criminal fraud, job fraud and other types of identity fraud to watch for.
To protect your personal information, the experts at CreditDonkey.com recommend consumers:

Keep Your Social Security Card Safe: Don't carry your Social Security card in your wallet, and only reveal the number when necessary.
Shred Documents: Dumpster-diving may not be glamorous or high-tech, but it's an effective method for collecting sensitive information. Shred financial and other documents that contain personal data.
Say No to Spam: Don't open unsolicited emails or their attachments.
Use Strong Passwords: Avoid passwords that consist of common identifying names and numbers such as your pet's name, spouse's name, home address, etc.
Check Your Credit Report: Review your credit reports and financial statements for suspicious activity, as well as charges that you didn't make.
Visit CreditDonkey.com to view the full infographic on How to Protect Yourself from Identity Theft.
CreditDonkey.com publishes credit card reviews, deals and tips to help Americans make an informed and safe credit decision. Consumers can visit http://www.creditdonkey.com/credit-card-deals.html to search, compare and apply online, finding the best credit cards for their individual needs.