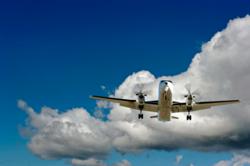 "Save money and get the best flight ever"
San Francisco, California (PRWEB) November 14, 2012
As airlines across the globe contend with rising fuel costs while trying to make a profit, passengers are the ones who are feeling the brunt of this struggle. While flying is getting more expensive, there are ways to save money and keep fees to a minimum. Dmitry, Gneral Manager of
I Fly First Class offers some insight into current trends as well as how passengers can save money the next time they fly.
When asked about passenger fees and surcharges, ' the status-quot will remain the same. "With fuel prices doubling in the last couple of years along with rising labor and maintenance expenses, airlines are forced to generate revenue from other sources. Instead of increasing airfares, the industry has basically decided to charge their passengers for optional extras."
Dmitry noted that there are ways that passengers can avoid many of these fees altogether. "Choose to participate in frequent flier programs and enjoy the perks and rewards that are available to members. Most airlines waive baggage fees and offer other incentives for those who sign up."
Additionally, not every airline sticks passengers with surcharges. "Southwest does not charge baggage or change fees, and booking a ticket with them can save travelers quite a bit of money. However, even Southwest has raised their airfares over the last couple of years to the point where they are no longer considered to be a low-cost carrier."
In addition to flying with airlines that do not charge additional fees or participating in frequent flyer programs, being flexible is another way to save money and get the lowest possible fare.
According to Dmitry, "Airlines are getting the majority of their ticket sales through travel websites. Browsing sites such as Orbitz or Travelocity makes it easy to compare fares and check available seats for travel on specific dates. This gives passengers the option to select the best price and the best times."
How important is it to avoid peak travel times in order to save money? "Traveling during peak times such as holiday weekends or the summer is often far more expensive than flying when everyone else is saying home. Fridays, Sundays and Mondays tend to be the most expensive days of the week to fly in addition to the days that precede and follow major holidays and long weekends"
So passengers should avoid travel during these times altogether? "Not necessarily. Just try to book tickets as far in advance as possible before cheap seats begin to fill up."
Many travel sites offer vacation packages that include rental cars and hotels at deep discounts. Do passengers really save that much money? "This is a difficult question to answer because there are so many different specials going on at any given point in time. Most packages are offered at deep discounts, but some mirror the prices customers would pay if they assembled the trip themselves. The majority of passengers take advantage of these deals for the sake of simplicity and convenience."
The impression that many feel is that a lot more work needs to go into trip planning in order to get the best deals. Is this true? "Absolutely. The internet virtually replaced the travel agents that used to do all of the itinerary planning and research for their customers. Now travel websites and individual airlines are doing much of this work. As a result, people need to do some comparison shopping and research in order to get the best deals."
When asked about those who don't want to spend a lot of time looking around for the best prices, Dmitry states that "Using the best travel sites generally makes searching simple and fast. Signing up for fare sales and other notifications are examples of other ways to take advantage of saving money without spending a lot of time searching around."
While airfares will continue to remain higher than a couple of years ago, travelers can continue to enjoy deals simply by shopping around and being flexible. Passengers still have a great deal of control over their travel options, and being a savvy consumer is the best way to make travel as affordable as possible.
Your dream vacation is just seconds away with affordable first class and business class airline tickets from I Fly First Class. Our growth continues because it is rooted in quality service, a good reputation, and routinely exceeds customer expectations. Earning the trust of our customers with a commitment to excellence, places I Fly First Class at the forefront of this competitive industry.
please visit http://www.iflyfirstclass.com