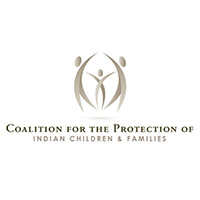 Federal and state tax dollars fund the implementation of the law – a law that the Coalition feels denies Indian children the same rights as other children
Washington, DC (PRWEB) July 04, 2012
Concerned Native Americans and non-Natives, businesses, nonprofits and advocacy organizations will assemble in our nation's capital on July 11 to discuss amendments to the Indian Child Welfare Act (ICWA). Families from around the country will share their personal stories about how the ICWA negatively impacted their lives. Legal experts that specialize in cases involving the federal law will discuss proposed amendments. An Apache woman whose custody battle made national news in 1989 when the courts ordered her to leave her non-Native adoptive family and return to her birth mother on the reservation, will join Dr. William Allen, former chairman of the United States Civil Rights Commissioner under the Reagan administration, to discuss constitutional issues surrounding the law and how her life progressed after she returned to her adoptive family.
Supporters of the 'Save Veronica' campaign – a grassroots effort from South Carolina that quickly turned international – will discuss their efforts to help return a 2-year-old to her adoptive family after she was returned to her biological Cherokee father on New Year's Eve 2011. They will also present to legislators a petition consisting of 22,000 signatures from citizens in support of amendments to the law.
Congress enacted the ICWA in 1978 to stop the abuses that were occurring in the placements of American Indian children. The law was originally intended to preserve Native American culture by keeping Indian children with existing Native families as opposed to non-Native American families. Presenters at the July 11 event will advocate for what they feel are reasonable amendments that will help strengthen how the law is being used. Federal and state tax dollars fund the implementation of the law – a law that the Coalition feels denies Indian children the same rights as other children.
The gathering will take place in Room SVC215 in the Senate Wing of the Capitol Visitor Center from 12 to 5 p.m. Lunch will be provided. RSVP to info(at)coalitionforindianchildren(dot)org to attend.
The Coalition for the Protection of Indian Children and Family represents a collective group of individuals and organizations dedicated to the constitutional rights of Indian children and their families as American citizens in order to ensure their lives are free from unnecessary pain and suffering.