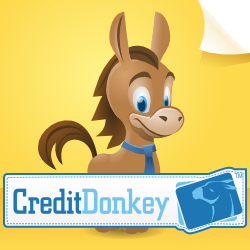 Los Angeles, CA (PRWEB) March 27, 2012
CreditDonkey.com, a credit card comparison website, published a new research infographic on the wealth gap between the generations.
Infographic: http://www.creditdonkey.com/age-gap.html
Older Americans have made dramatic gains in their level of affluence relative to younger generations, according to a study by the Pew Research Center. In 2009, households headed by older adults had a median net worth of $170,494 compared with just $3,662 for those headed by younger adults, revealing that the age-based wealth gap has grown from a 10:1 ratio in 1984 to a stunning 47:1 in 2009.
Over the same period, the percentage of households with no (or negative) net worth rose to eight percent among people aged 65+, but jumped from ten percent to twenty-three percent for households headed by people 35-44, and skyrocketed among householders under 35 from nineteen percent to thirty-seven percent.
"You'd expect members of the Silent Generation and Baby Boomers to have more home equity and other assets than Generation X and the Millennials simply by virtue of their age," says Charles Tran, founder of CreditDonkey.com. "However, even when you deduct home equity from the equation, older people are doing much better than their parents, and younger adults are doing much worse."
One would also expect older adults to manage spending and credit more wisely, says Tran, but the data also reflects a long-term decline in good job opportunities for young people:
● Since 1984, the median home equity among those under 35 has dropped by thirty-one percent; thirty-two percent for people between 35 and 44. (Pew Research Center)
● Twenty-six percent of people 65+ use credit cards for purchases of $50 or more, while just sixteen percent of those 25-49 use cards for bigger purchases. (AARP)
● The average card balance for consumers 60+ is $763 compared to the U.S. average of $1,157. (Experian)
● Younger people are more likely to be victims of fraud than older Americans: 17.1 percent of people 25-34 reported being victimized compared with 10.4% of adults 65-74. (FTC)
In terms of their economic, political and social views, Generation X and Millennials are generally more tolerant of racial and ethnic diversity, as well as same-sex marriage, and lean heavily Democratic at the polls. The Silent Generation is more likely to feel threatened by the changing face of America, generally leans Republican, and holds more conservative views.
Visit CreditDonkey.com to view the full infographic on America: The Division Between the Ages.
CreditDonkey.com publishes credit card reviews, deals and tips to help Americans make informed credit decisions.
Media Contact:
Charles Tran
charles(at)creditdonkey(dot)com