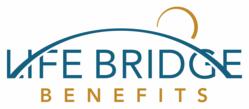 When it comes to long-term care planning, many seniors were misled and forced into a life-insurance policy they didn't fully understand
LAS VEGAS, NEV. (PRWEB) October 23, 2012
LifeBridge Benefits, a company devoted to educating and offering seniors with a creative solution to cover long-term care and/or senior housing expenses by converting their existing "in-force" life insurance policy into its branded Life Bridge Benefits Plan, has recently announced an expansion in coverage.
LifeBridge Benefits is currently able to provide its services in the following states: Arizona, California, Colorado, Connecticut, Florida, Georgia, Hawaii, Idaho, Illinois, Indiana, Kansas, Louisiana, Maryland, Minnesota, New Hampshire, New York, North Dakota, Pennsylvania, Rhode Island, Texas, Utah, and Wisconsin.
A life insurance policy is a legally recognized asset of the policy owner and it counts against them when trying to qualify for Medicaid assistance. If a policy has more than a minimal cash value of $2,000 it must be liquidated and spent towards the cost of care before the policy owner can qualify for assistance. This has forced many seniors who do not know their rights as a policy owner to "walk away" from their policy.
A policy conversion is not a long term care insurance policy, annuity, or an accelerated health benefit. It is actually the secondary market exchange of a life insurance policy for a long term care benefit plan at the time that care needs to be paid. The conversion plan is a creative, unique funding option for seniors because there are no wait periods, no care limitations, no fee to apply or obligation to accept the offer, and no premium payments.
Converting a death benefit into a long-term care benefit and applying the maximum private market value of the policy for their long term health care needs is beneficial for both the senior and their families. If a policy can be converted into a way to cover the costs of long term care for an extended period and keep the insured off of Medicaid for a longer period of time it is not only in their best interest but also the best interest of the state's tax payers as well.
Once the policy owner has enrolled in the LifeBridge Benefit Conversion Plan they are no longer responsible for the monthly premiums and LifeBridge Benefits will then pay out the monthly payment to the facility. The monthly payments are usually paid to the service provider over a 12 to 30 month period, depending on the need of the family. A death benefit is preserved for the families use for end of life expenses. If the policy holder should die before the end of the benefit period, the balance of the LifeBridge Benefit is then paid out to the beneficiary.
"When it comes to long-term care planning, many seniors were misled and forced into a life-insurance policy they didn't fully understand," said said Theresa Fette, CEO of LifeBridge Benefits. "I started LifeBridge to educate seniors about all of their available options so that they can make informed decisions and learn how to make the most of their available assets."
For more information about LifeBridge Benefits and the LifeBridge Benefits Plan, visit their website, http://www.lifebridgebenefits.com, or call them toll free at: (855) 282-0883. Their hours of operation are Mon-Fri 7am-4pm PST.