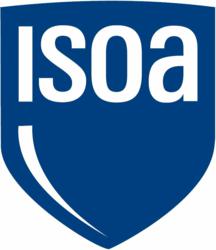 Vertical de Aviación SAS provides a broad range of vital aviation services invaluable to stability operations
Washington, DC (PRWEB) November 01, 2012
The International Stability Operations Association is pleased to welcome Vertical de Aviación SAS, a leading provider of aviation services from cargo and passenger airlift to flight training as well as maintenance, to the membership. With over 700 employees and subcontractor teammates, Vertical de Aviación SAS provides services worldwide for numerous government and commercial entities with services in remote and difficult environments.
"Vertical de Aviación SAS provides a broad range of vital aviation services invaluable to stability operations," said ISOA President Doug Brooks. "We are delighted to welcome them into our association of truly unique and capable firms dedicated to supporting critical international missions with professionalism and effectiveness."
Achieving ISOA membership involves a cooperative application process, including a thorough review of a potential member's organizational history before approval from ISOA's Membership Committee. All ISOA members are signatories to the ISOA Code of Conduct, signaling their commitment to ethical oversight of every day operations in the stability operations industry worldwide.
More information on Vertical de Aviación SAS can be found on their website at http://www.verticaldeaviacion.com.
A list of ISOA's full membership as well as the benefits of membership can be found on ISOA's website at http://www.stability-operations.org.
About ISOA
ISOA is the international trade association of the stability operations industry, promoting ethics and standards worldwide and advocating for effective utilization of private sector services. ISOA members are leaders in the industry and are supported by ISOA's outreach, education and government affairs initiatives.