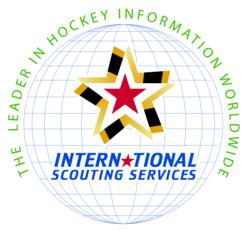 The ISS Top 30 Countdown will enable all hockey fans to get a better glimpse into how our scouts evaluate the NHL players of the future.
Boca Raton, Florida (PRWEB) November 30, 2012
ISS Hockey announces its new ISS Top 30 Countdown on Twitter and Facebook. Starting this week, ISS Hockey is releasing a daily talent fact about each player on the organization's list of the top 30 prospects eligible for the 2013 NHL Draft, as evaluated and ranked by ISS Hockey's worldwide network of scouts.
The ISS Hockey Twitter page can be found at @ISShockey
The ISS Facebook page can be found at Facebook.com/ISShockey
The daily countdown will include each player on each month's ISS Top 30 (as shown below for November), and will culminate with number 1 ranked Nathan MacKinnon. A detailed list is available on the company website at: http://www.isshockey.com/scouting/news?news_id=64
Rank - Name - Position - Team - League
1 - MacKinnon, Nathan - C - Halifax - QMJHL
2 - Jones, Seth - D - Portland - WHL
3 - Barkov, Sasha - F - Tappara - FinE
4 - Drouin, Jonathan – F – Halifax - QMJHL
5 - Monahan, Sean - C - Ottawa - OHL
6 - Lazar, Curtis - C - Edmonton - WHL
7 - Shinkaruk, Hunter - F - Medicine Hat - WHL
8 - Ristolainen, Rasmus - D - TPS Turku - FinE
9 - Nurse, Darnell - D - S.S. Marie - OHL
10- Lindholm, Elias - C - Brynas - SweE
11- Burakowsky, Andre - F - Malmo - SweAl
12- Nichushkin, Valery - F - Chelyabinsk Chelmet - RusS
13- Lehkonen, Artturi - F - Kuopio - FinE
14- Dickinson, Jason - F - Guelph - OHL
15- Pulock, Ryan - D - Brandon - WHL
16- Santini, Steve - D - USA U18 - NTDP
17- Hagg, Robert - D - Modo - SweJE
18- Erne, Adam- F - Quebec - QMJHL
19- Zadorov, Nikita - D - London - OHL
20- Rychel, Kerby - F - Windsor - OHL
21- De La Rose, Jacob - C - Leksands - SweAl
22- Thompson, Keaton - D - USA U18 - NTDP
23- Kujawinski, Ryan - C - Kingston - OHL
24- Fasching, Hudson - F - USA U18 - NTDP
25- Morrissey, JT - D - Prince Albert - WHL
26- Gauthier, Frederik - C - Rimouski - QMJHL
27- Crus-Rydberg, Viktor - C - Linkoping - SweJE
28- Theodore, Shea - D - Seattle - WHL
29- Compher, JT - C - USA U18 - NTDP
30- McCoshen, Ian - D - Waterloo - USHL
"The ISS Top 30 Countdown will enable all hockey fans to get a better glimpse into how our scouts evaluate the NHL players of the future", says ISS Hockey CEO Stu Siegel. "The ISS Top 30 shows who we feel would be the first round picks in the upcoming NHL Draft, if it was being held today."
The monthly ISS Hockey rankings are included in the company's NHL Scouting Report Subscription, which is tailored for the general manager, team scouting staff, coach and super fan who want in-depth information on prospects for upcoming NHL and CHL drafts, as well as for other professional, collegiate and amateur recruiting. Rankings, player profiles, spotlights, tournament reports and news and notes from the world of hockey are published on the 15th of each month from October through June. For more info, visit: http://www.isshockey.com/scouting/products?product_id=73
About ISS Hockey
ISS Hockey (International Scouting Services) is the leading independent scouting and information provider on hockey player prospects aged 14 to 19. Founded in 2002, ISS scouts, evaluates, analyzes and ranks players internationally on behalf of its many clients, which include (among others): NHL Teams, Hockey Canada, Major Junior Leagues & Teams (CHL, QMJHL, OHL, WHL, USHL), NCAA Teams, TSN, THN: The Hockey News and Sports Agencies. The ISS annual NHL Draft Guide has become the de facto draft reference guide for NHL scouts, fans and sports media. All ISS products are widely utilized in the hockey world, building an industry leading reputation for the best and most comprehensive scouting information. This incredible status leads every young hockey player desiring to advance in the sport to aspire to be scouted and ranked by ISS. The key to the success of ISS is the incredible worldwide network of ISS Hockey scouts. ISS scouts are within reach of every young hockey player in the world, and attend every major hockey tournament, in addition to thousands of league games. Game and player reports are input into ISS's state-of-the-art systems and evaluated assure reliability and consistency. All players that we rank will have been seen and evaluated many times by several of ISS scouts.
Visit the company's website at: http://www.isshockey.com