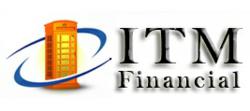 ITM Financial uses social data from Facebook and Twitter—two online channels with about 1.5 billion users between them. Leveraging a large data sample enables the software to produce accurate forex trading signals based on 'what the world thinks.'
Boston, MA (PRWEB) November 05, 2012
ITM Financial, a new and highly competitive forex signal provider specializing in sophisticated Text Analytics and Pattern Classification methodologies, recently announced the creation of its Neural Network Forex Trading software. Taking its cue from established scientific technologies employed in biological systems, the "neural network" setup effectively imitates how the human brain operates and harnesses the power of countless "neurons" which are connected and wired to receive important inputs, send signals, and make accurate outputs. The new software effectively gathers data or input from social media channels which it uses in predicting ideal forex trades.
"By using the advances in science and analytics to our advantage in the financial markets, it has been a great discovery for our trading desk as well as our clients," explains ITM Financial's CEO Curt Dalton.
ITM Financial uses its Text Analytics and Pattern Classification technology in processing relevant data from popular social media sites such as Twitter and Facebook. All text-based conversations on forex-related subjects are passed through the company's proprietary Signal Analytics engine. Forex signals are then produced; these signals can indicate suggested Entry and Exit Prices, Stop Losses, and Limits. It also effectively calculates whether a particular forex pair would go short or long in direction.
Neural network forex trading gives innovative forex signal providers like ITM Financial a decided edge over its competition. With a majority of these rival providers limiting themselves to using information provided by a mere handful of analysts, many of the signals that reach their clients turn out to be highly inaccurate. ITM Financial has found a way to use social data from Facebook and Twitter—two online channels with about 1.5 billion users between them. Leveraging such a large data sample enables the innovative software to produce accurate forex trading signals based on "what the world thinks."
"We are just scratching the surface on what our software can do as far as the predictive models we compute every day," says Dalton. "As far as I know, we are the only people in the world using social signals and advanced neural designs and algorithms in our trading and money management solutions."
Earlier this year, ITM Financial also introduced Social Sentiment Indexing (SSI) into the forex market. It refers to a type of trading that mixes traditional statistical analysis with more modern signals such as consumers' Internet activity. "Forex trading positions, validated through social media in the present, take not only technical indicators into consideration but also the underlying fundamentals of the markets, in the present," Dalton explains. "When introducing such a new idea to the market, we had to make sure we have third-party verification for all our returns. That is why we publish all our results through a third-party monitor—like MyFxbook, in our case."
With ITM Financial's Neural Network forex trading software, investors can end their search for the best forex signal providers and start experiencing lasting financial success. The company provides clients with powerful forex signals with a 60 to 70 per cent chance of profitability on the markets. Each of the signals provided comes with the name of the currency pair, the entry and exit price, targets to set limits to, the stop loss to place, and the direction of the trade (long or short).
"We have set up a full one-hour demonstration of the platform that people can watch when it is convenient to them," Dalton shares. "Being a forex signal provider with verified results has really created a larger platform for us to reach the investment world."