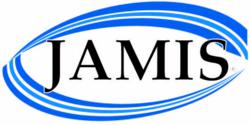 A lot of our customers are veterans so we are acutely aware of the challenges veterans face when they come home and the challenges their families face when they don't. – Jeff Noolas, JAMIS President & CEO
Lakewood, CO (PRWEB) July 25, 2012
JAMIS Software Corporation has selected Folds of Honor as the recipient of their 2012 veteran support efforts. The decision was based on Folds of Honor's outstanding efforts to support the spouses and children of soldiers killed or disabled in the fight to preserve American freedom.
JAMIS President & CEO, Jeff Noolas explains, "a lot of our customers are veterans so we are acutely aware of the challenges veterans face when they come home and the challenges their families face when they don't. I think it's important that we all do everything we can to support our nation's heroes."
JAMIS will be supporting Folds of Honor through financial contributions and by raising awareness of the organization with JAMIS' customer and business partner base. JAMIS' Director of Marketing & Public Relations, Kim Bedard, recently helped promote Folds of Honor at the National Veteran Small Business Conference and remarked, "I was shocked to find out that there are over one million individuals in the United States who need assistance because of the death or injury of a soldier in Afghanistan or Iraq. It was great to see so many conference attendees wearing Folds of Honor shirts and voicing support for the cause."
When asked about the support and awareness JAMIS is generating for Folds of Honor, Jeremy Miller, Manager of Marketing & Development at Folds of Honor, said, "It's terrific. Military veterans know firsthand the high cost of freedom, and if JAMIS is raising awareness of our cause with veteran business owners, only good things can come of that. We are honored that JAMIS chose to support our organization."
About Folds of Honor
Folds of Honor's mission is to rally a nation to ensure no family is left behind in the fight to preserve American freedom. Through scholarships and other assistance, they give back to the spouses and children of soldiers killed or disabled in service to our country, providing healing, hope and an opportunity for dreams to be realized. To learn more about FHF, visit http://www.foldsofhonor.org.
About JAMIS Software Corporation:
JAMIS Software Corporation has been providing leading edge accounting and labor management software solutions to government contractors for over two decades. JAMIS dedicates its efforts to providing the most cost-effective suite of DCAA compliant software and services for project-oriented state and federal government contractors. For more information about JAMIS: http://www.JAMIS.com, 1-800-65-JAMIS (1-800-655-2647), info(at)JAMIS(dot)com or follow JAMIS on Twitter @JAMIS_Software.
###
Media Contact:
Kim Bedard
Director of Marketing and Public Relations
(603) 473-0011
kbedard(at)JAMIS(dot)com