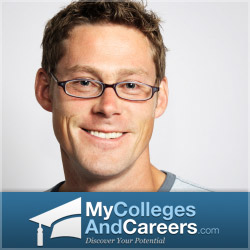 Around 243,000 jobs were created this past month and the unemployment rate dropped by 0.2 percent.
Provo, UT (PRWEB) February 07, 2012
The U.S. Department of Labor reported on February 3rd that in January, around 243,000 jobs were created. Additionally, there was a drop of 0.2 percent in the unemployment rate since December. The economy is on the mend and more companies are looking to hire qualified individuals. My Colleges and Careers, as an online resource for those seeking to qualify for employment, can help individuals find accredited online colleges through which they can earn a degree and qualify for higher pay and better benefits.
The private sector reported to have an increase in employment across the board, in areas such as professional and business services, leisure and hospitality, and manufacturing. Government jobs saw little change over the past month. As data begins to show which industries will lead to the most successful careers, individuals seeking to qualify for work will be able to find a focus are in which they can earn a college degree. Tools on the My Colleges and Careers website were developed specifically to steer individuals towards online degrees that are both of interest to them and will eventually turn into a successful career. For example, if an individual wanted to find a successful career in business services, they may consider advancing their education and completing an an online MBA program. If they are looking for a career where they can interact with others, online nursing programs might be a better fit.
Whatever industry or type of career that individuals are looking for, the My Colleges and Careers website provides tools to help them accomplish their goal. Some of these tools include a list of online schools and their degree offerings, infographics, any relevant news updates, an education blog, and the pièce de résistance: the degree-search tool that will connect students with the best online school for their chosen field. Those seeking to better their career will be able to make informed decisions and prepare to earn a college degree after using the My Colleges and Careers website. Earning a college degree through one of the best online schools is a great way for anyone at any economic level to improve their quality of life. With the economy on the mend and more jobs being created each month, an education will become vitally important in finding a fulfilling career.
About My Colleges and Careers
My Colleges and Careers is dedicated to helping students and prospective students earn their college degrees through online degree programs. Considering that most students have other responsibilities and commitments, My Colleges and Careers can become a great resource for those seeking a way to fit school into an already busy schedule. Through online programs, students can complete their schooling at their own pace. The tools and services offered on the My Colleges and Careers website have already assisted many students in completing their education and starting a successful career.
###