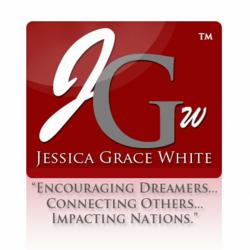 "I want you to be inspired and empowered to release the greatness on the inside of you"
Memphis, TN (PRWEB) December 05, 2012
White is teaming up with Freedom Christian Center of Memphis to help empower and inspire the community to support one another.
Memphis was ranked number one in a hunger poll survey co-sponsored by Gallup in 2010. Two years later companies like Freedom Christian Center and Jessica Grace White Enterprises are still working toward changing the statistic.
Donors can bring non-perishable goods to the auditorium from the hours of 3 P.M and 8 P.M.
By hosting "A Night of Inspiration" and the food drive, White hopes to push fellow community members into action in every aspect of their lives.
"I want you to be inspired and empowered to release the greatness on the inside of you," White said. "Think about the greatness that God has put in you. Realize who you are. Believe in who you are."
White, host of radio show "Growing with Grace" on WBBP Gospel Radio Station, will talk about how to overcome obstacles in a world where obstacles are prevalent. She will also relate her own personal experiences as told in her newly published book, Release the Greatness.
Gospel recording artists Sherry J, Maurice Mosby, Destanie Jennings and more will also be performing at the event.
Attendance of "A Night of Inspiration" is not required to participate in the Food Drive for Christmas; however, for tickets to the event, for an interview with Jessica Grace White, or questions contact Keke Rockette at kekerockette(at)gmail(dot)com.