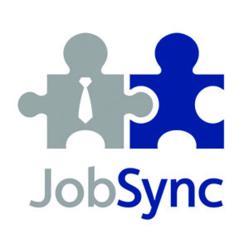 Santa Monica, CA (PRWEB) August 20, 2012
JobSync, a leading innovator in online recruiting, announced today that Jim Hunt has been appointed to its Board of Directors. Hunt has almost four decades of achievement and success at two world-class organizations: at The Walt Disney Company, where he recently retired as Executive Vice President and Chief Financial Officer of Walt Disney Parks and Resorts Worldwide, and Ernst & Young, where he was a partner of the firm. He will help guide JobSync's continued growth with a focus on shaping ongoing strategies and the development of the enterprise.
"The expansion of JobSync's Board of Directors better positions JobSync for revenue growth and product innovation over the coming quarters and beyond. Jim will be a fantastic asset to our Board, and I'm excited to leverage his extensive leadership experience at both Disney and E&Y to help guide our future development," said JobSync CEO, Danny Simon.
From 1992 to 2012, Hunt served in several executive capacities at Disney, the most recent of which was Executive Vice President and Chief Financial Officer of Walt Disney Parks and Resorts Worldwide. In this role, Hunt had financial and related responsibilities for Disney's portfolio of travel and leisure businesses and destinations around the globe. Hunt helped lead Walt Disney Parks and Resorts through a period of significant global expansion and product diversification, with total reported revenues increasing to $12 billion in 2011 from $3 billion in 1992.
"JobSync simply makes recruiting easier using sophisticated proprietary technologies to source and screen candidates, processes that can be very time-consuming for companies," said Hunt. "I've known Danny since 1999, and I'm thrilled to see what he's accomplished with JobSync to this point. All indications point toward continued rapid growth for JobSync, and I look forward to helping guide and facilitate that growth as a member of the Board of Directors."
Hunt joins current JobSync board members Ken Aldrich, Chairman Emeritus of International Stem Cell Corporation, Omar Abou-Sayed, President of Advantek International, and Danny Simon, CEO of JobSync.
About JobSync
JobSync's technology helps companies of every size easily find great candidates for their open positions. Small businesses and Fortune 500 companies use JobSync to automatically source and screen high-fit candidates for their open positions without any of the usual manual legwork. For only $499 per search, JobSync connects with hundreds of active and passive candidates for each role and uses its propriety algorithm to deliver only the best matches to the employer. JobSync's matching technology can also be used to data-mine ATS candidates, or even as a talent management tool for existing employees. To learn more, visit http://www.jobsync.com.
For more information, please contact Brian Meert, VP of Marketing at 323.989.2223.