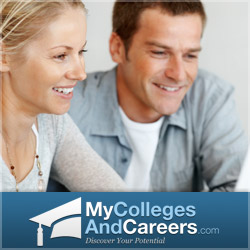 Creating 2 million more jobs this year will put the economy well on it's way to recovery.
Provo, UT (PRWEB) February 23, 2012
According to the recently released "Economic Report of the President", the employment sector is set to add 2 million jobs in 2012. While not a complete recovery, this means the economy is most definitely on the mend. As the economy mends, My Colleges and Careers stands ready to help individuals prepare for higher-paying jobs by connecting them with online colleges where they can complete their education and increase employablility.
The report, which details President Obama's plans for improving the economy, discusses the fact that last year 1.8 million jobs were added. Creating 2 million more jobs this year will put the economy well on its way to recovery, according to the Council of Economic Advisers. However, almost 4 million more jobs would be needed on top of this to reach the economic level the country was at in 2008 before the severity of the economic recession began to kick in. One way that individuals can ensure they are able to improve their economic circumstances and get a high-paying career is to complete their education. The U.S. outsources work to other countries for many of the labor-intensive jobs that require little education, as CNN reported in their review on the Economic Report of the President. College degree-holders are thus in high demand. My Colleges and Careers provides online tools and services that are able to connect individuals with online schools that will help them earn a degree and qualify for better jobs.
Receiving an online education makes it possible for anyone, at any economic level, to complete their college degree. Whether they already work a full-time job or have family or other responsibilities, online courses can accommodate for any schedule. The "Find School Now" tool featured on the site will allow individuals to select a field of interest and specific area or degree they would like to pursue. They are then connected with online schools that offer degrees in those areas. Other tools found on the My Colleges and Careers website include job and salary descriptions, lists of top schools and jobs, infographics about current education and career data, and an education blog authored by industry experts. These tools are in place to simplify the process of starting or completing an education. As the economy mends this year, according to White House predictions, anyone seeking to better their quality-of-life will be wise to get all of the education they possibly can. My Colleges and Careers is prepared to help any and all who wish to do so.
About My Colleges and Careers
My Colleges and Careers is dedicated to helping students and prospective students earn their college degrees through online degree programs. Considering that most students have other responsibilities and commitments, My Colleges and Careers can become a great resource for those seeking a way to fit school into an already busy schedule. Through online programs, students can complete their schooling at their own pace. The tools and services offered on the My Colleges and Careers website have already assisted many students in completing their education and starting a successful career.
###